JOURNAL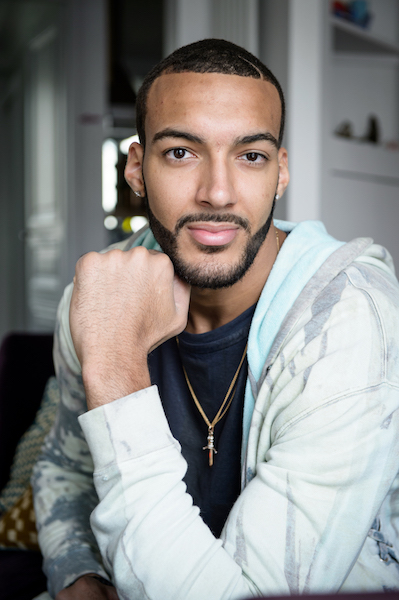 Welcome to my shop! Here you can leave a tip, refer a friend, share a page, shop... and earn MEET UP Points. With your points, register and join me at an online or live event to chat, shoot some hoops and have a cool time together.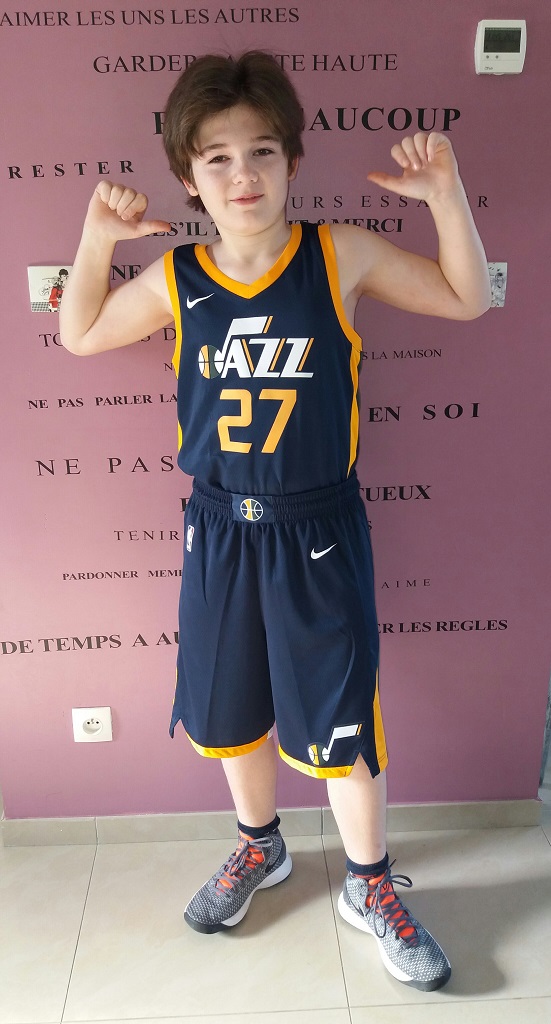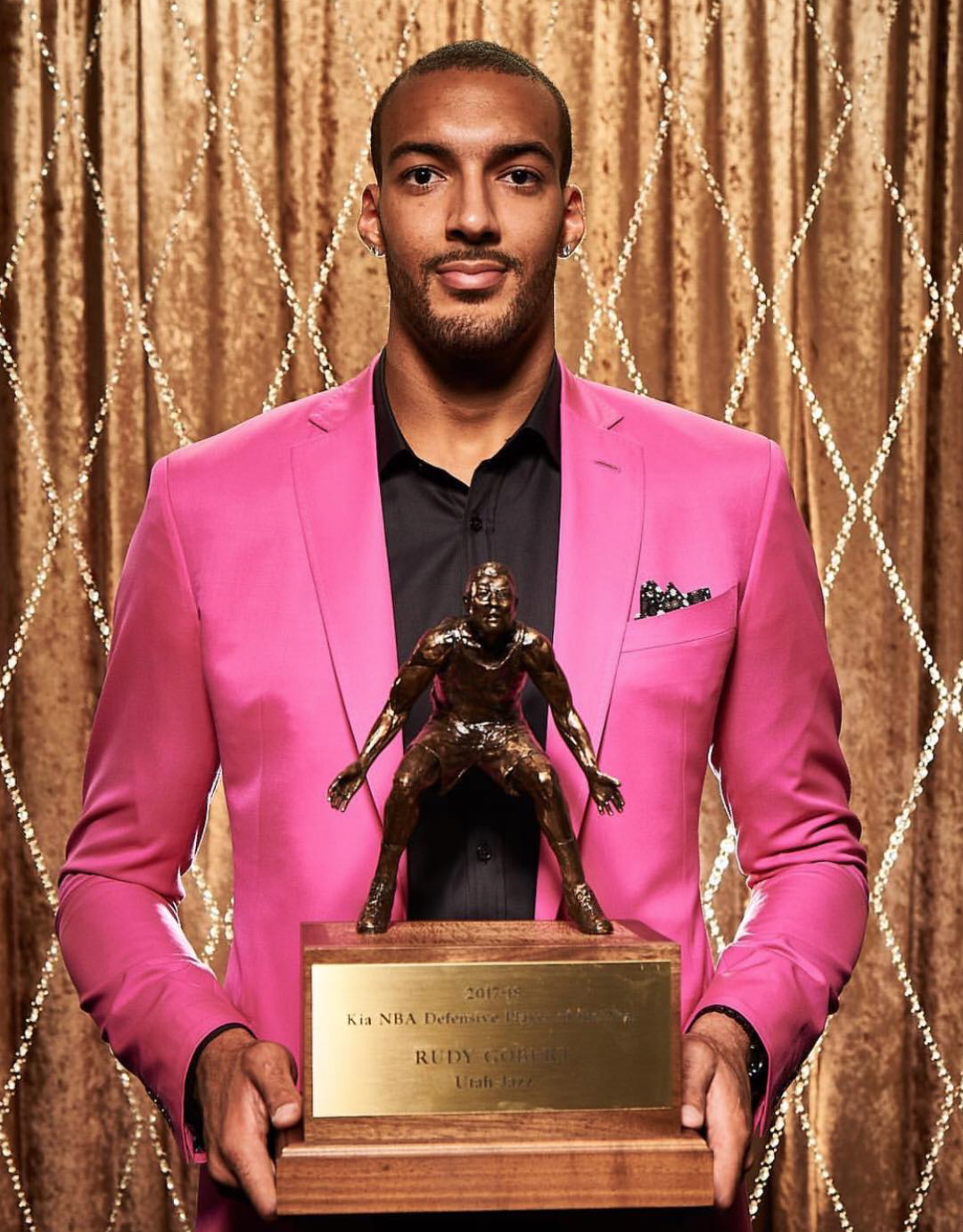 Proud to be the #DPOY! Thank you all for your support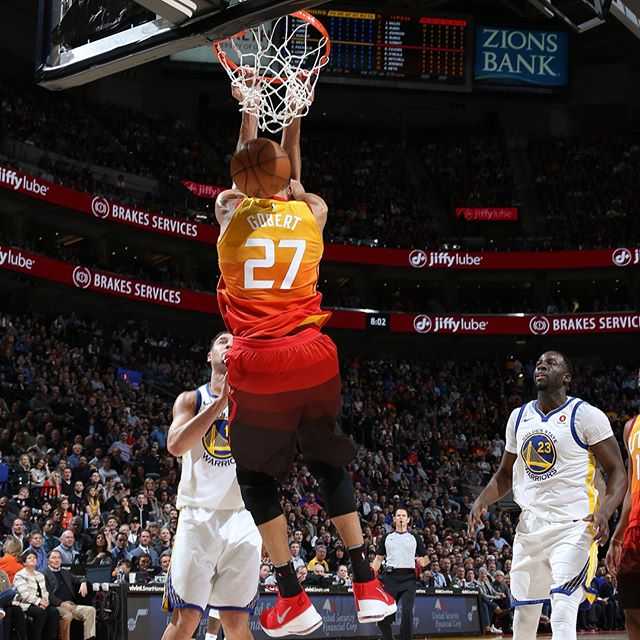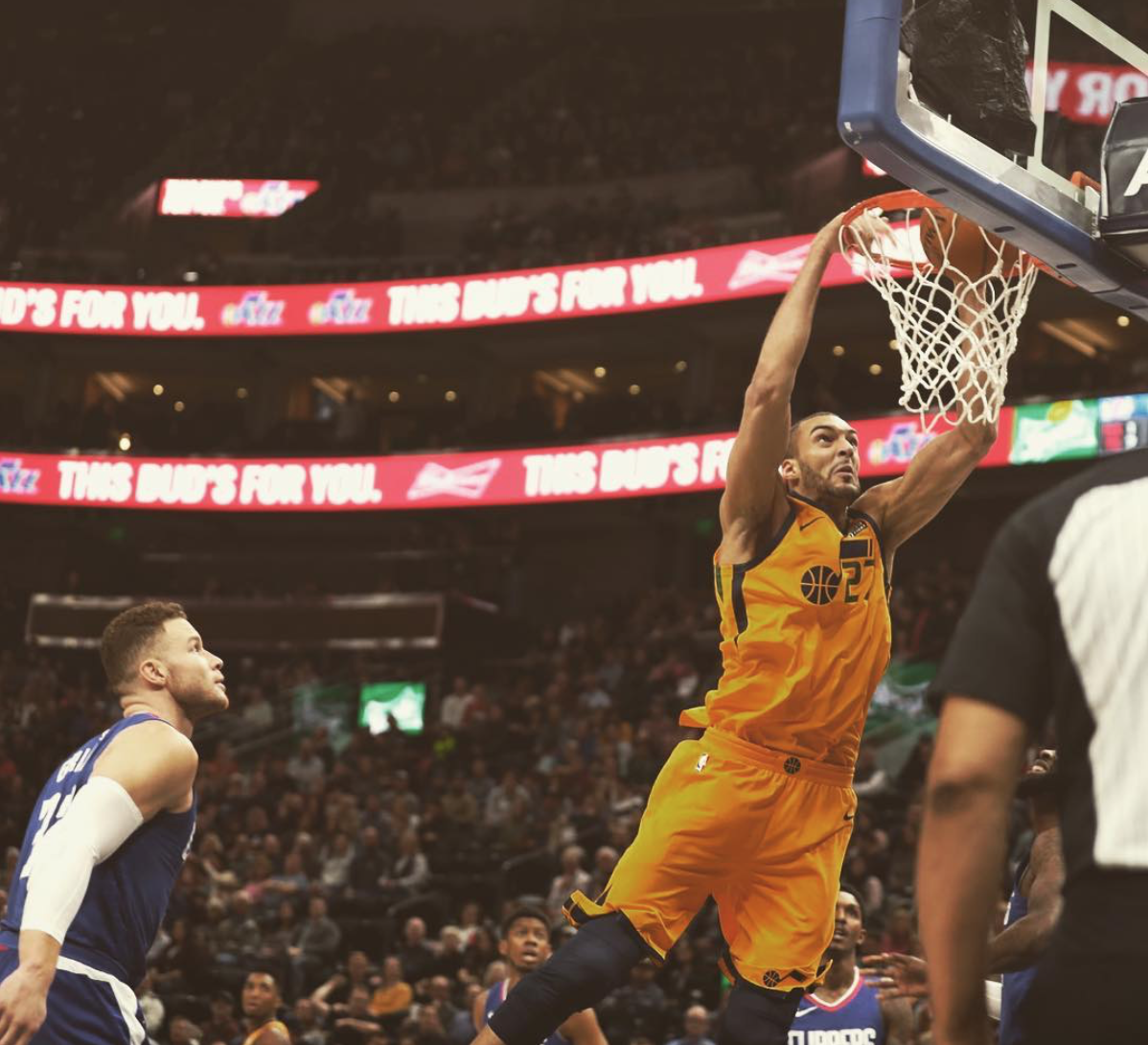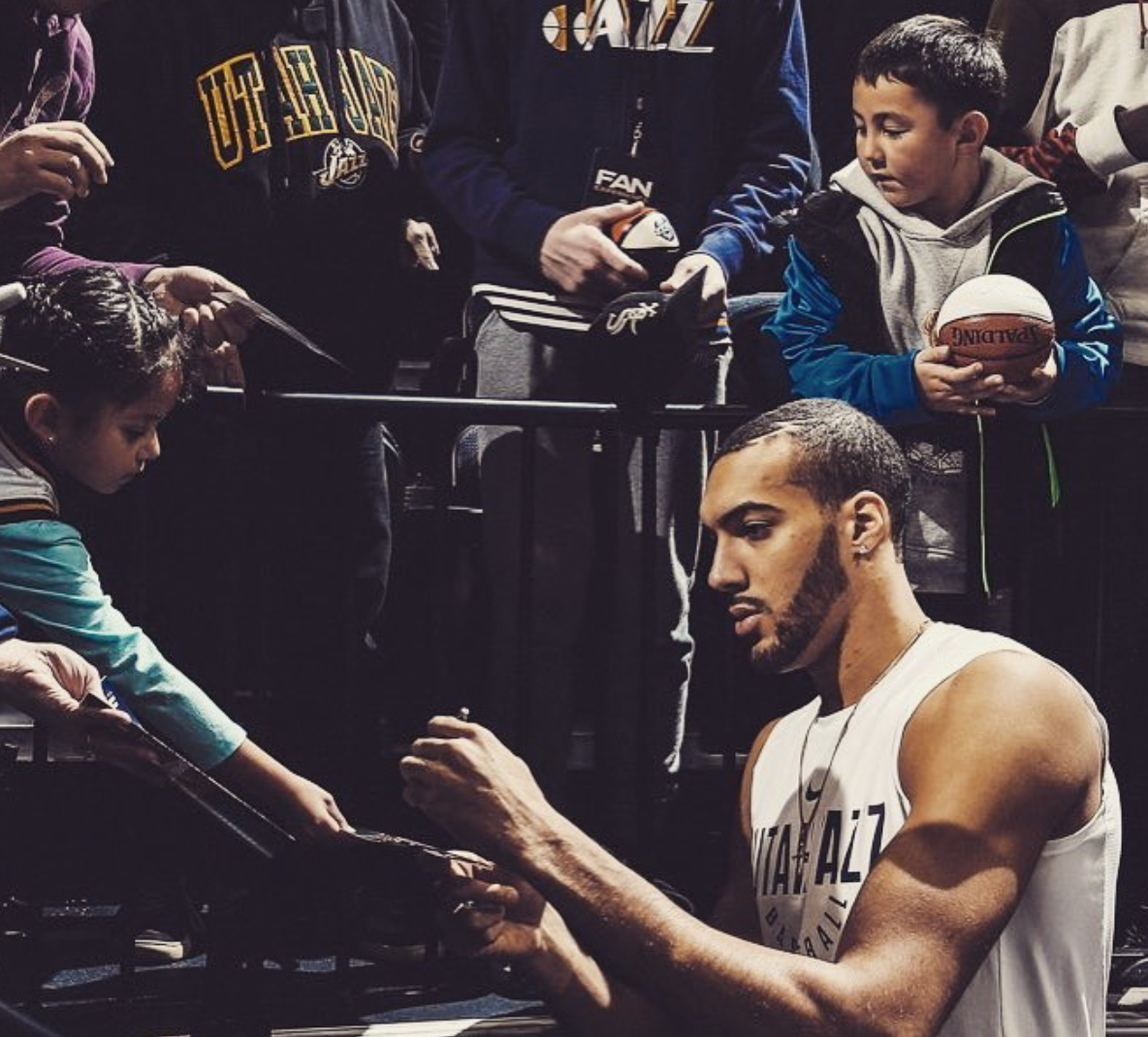 Thank you all for your support.
Another great meeting with the young fans of the Jazz!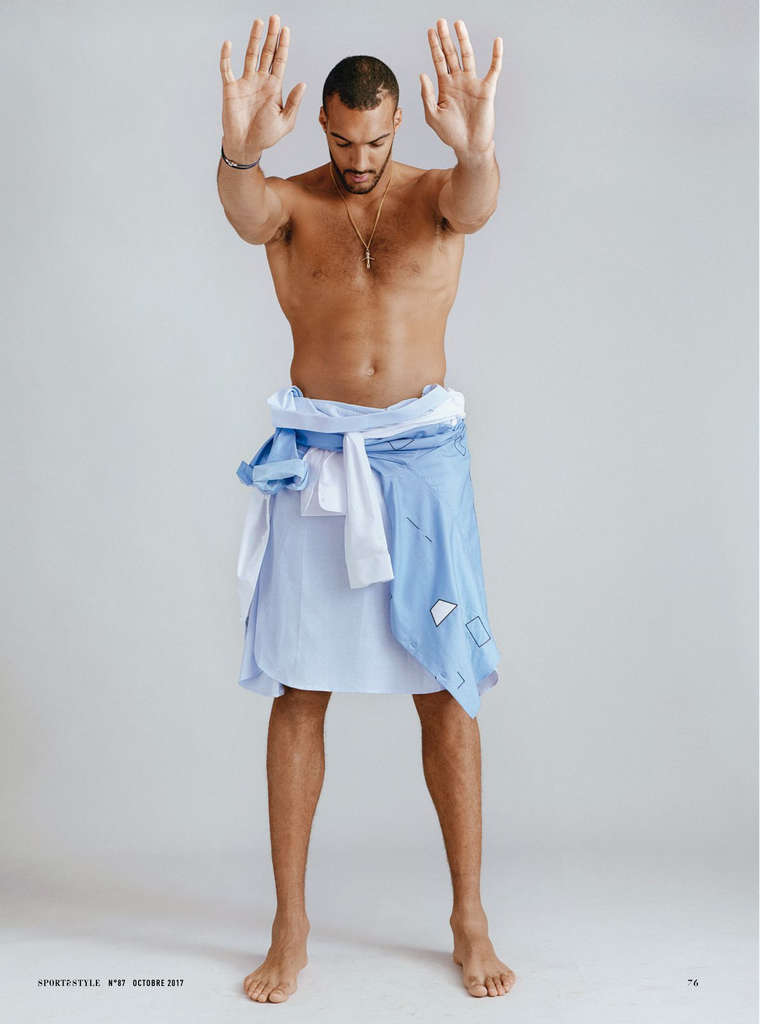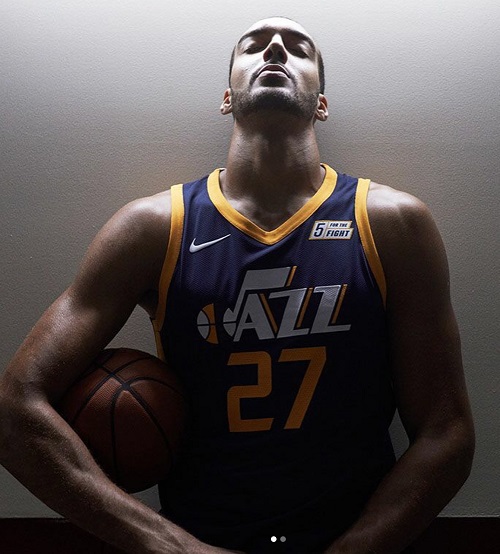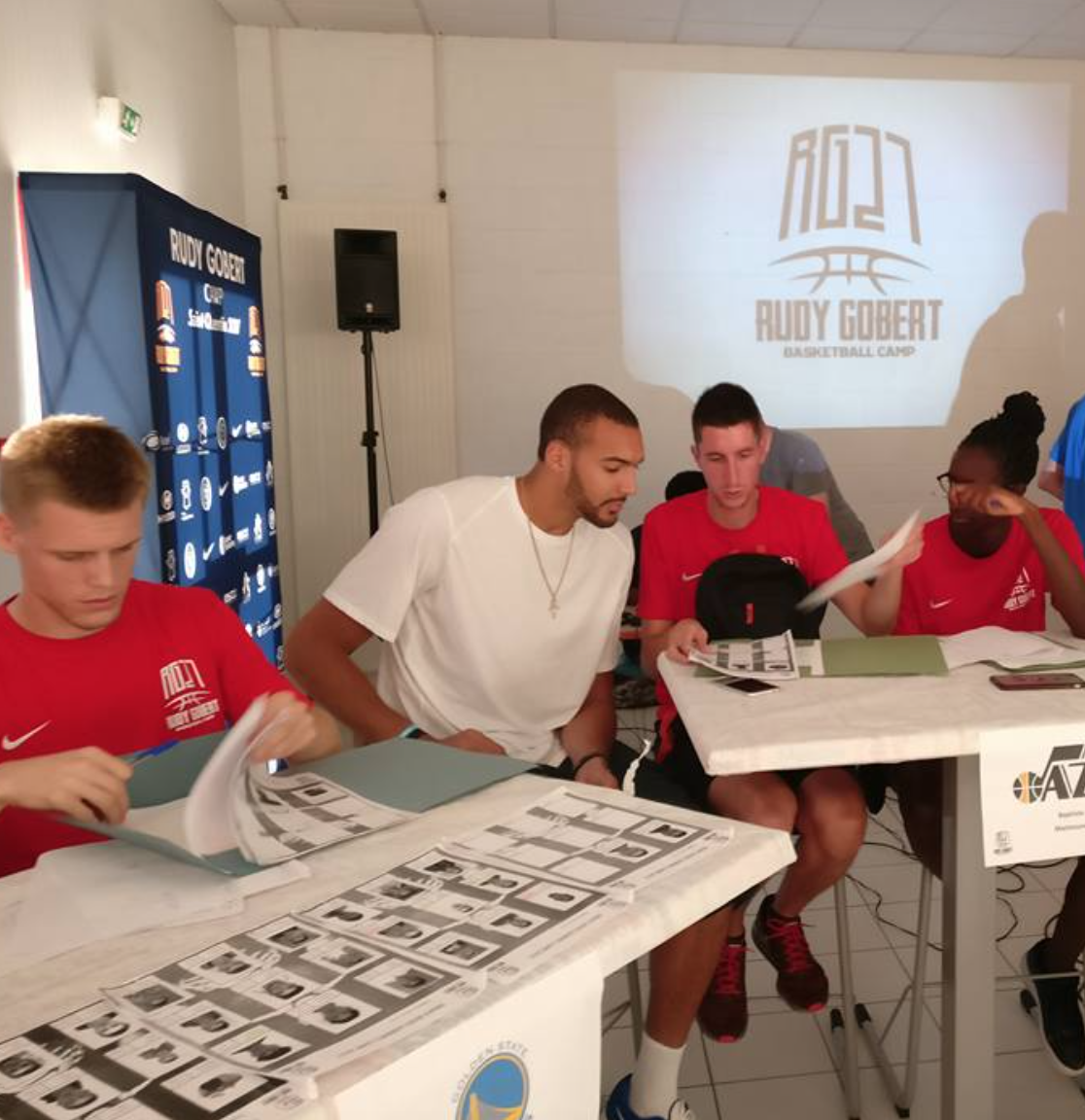 Draft Day at the summer camp.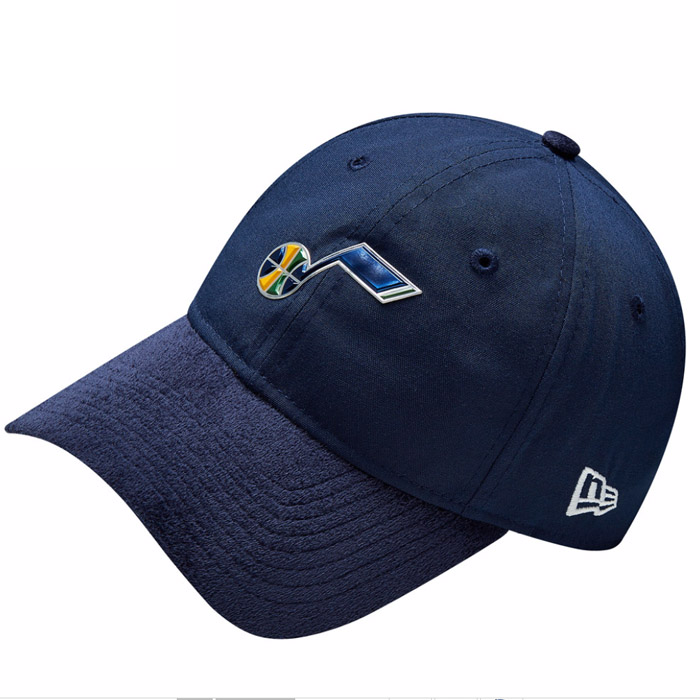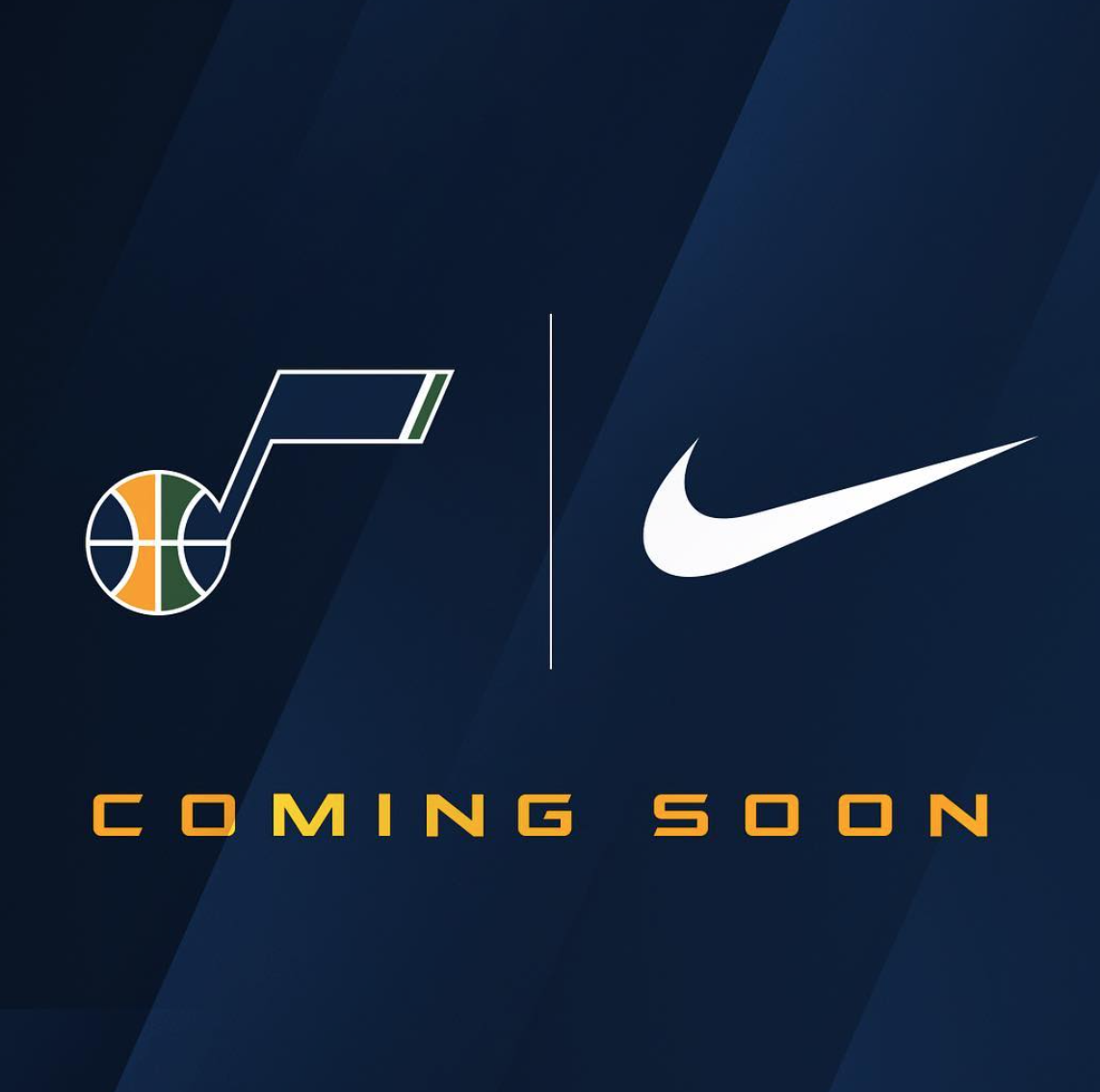 Nike new NBA equipment manufacturer since 2017, the jerseys are here.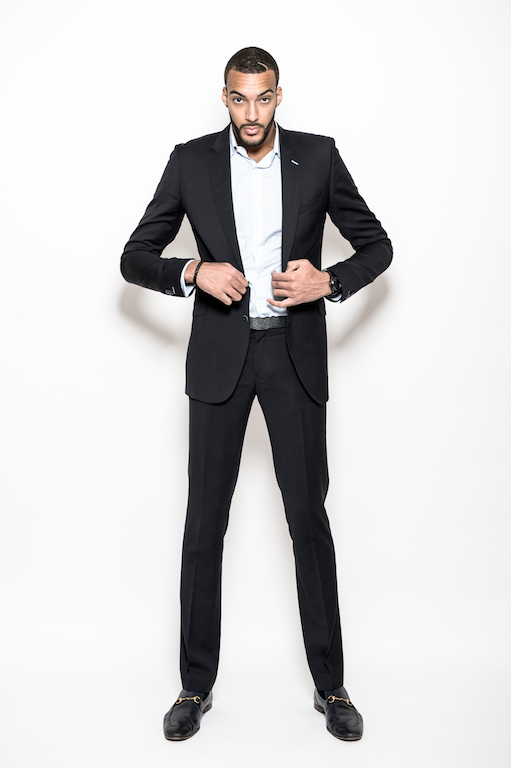 With your new contract, won't the pressure be greater?

No additional pressure, I continue to progress. It's not my contract that will make me more efficient, it's the work!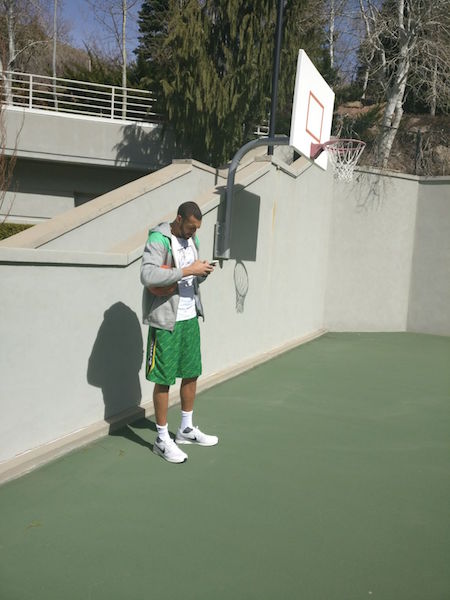 Doing your whole career in Utah?

If the team continues to perform, why not. I love living here!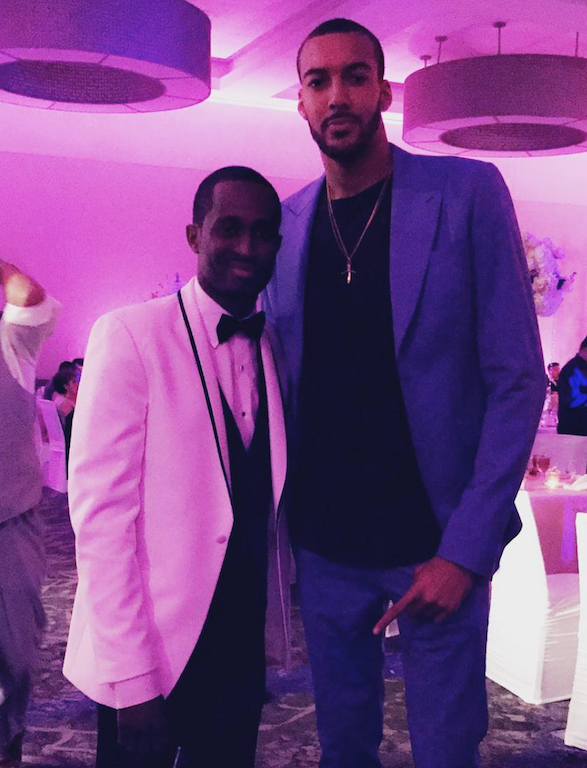 Congratulations to my friend Roddy, a newlywed.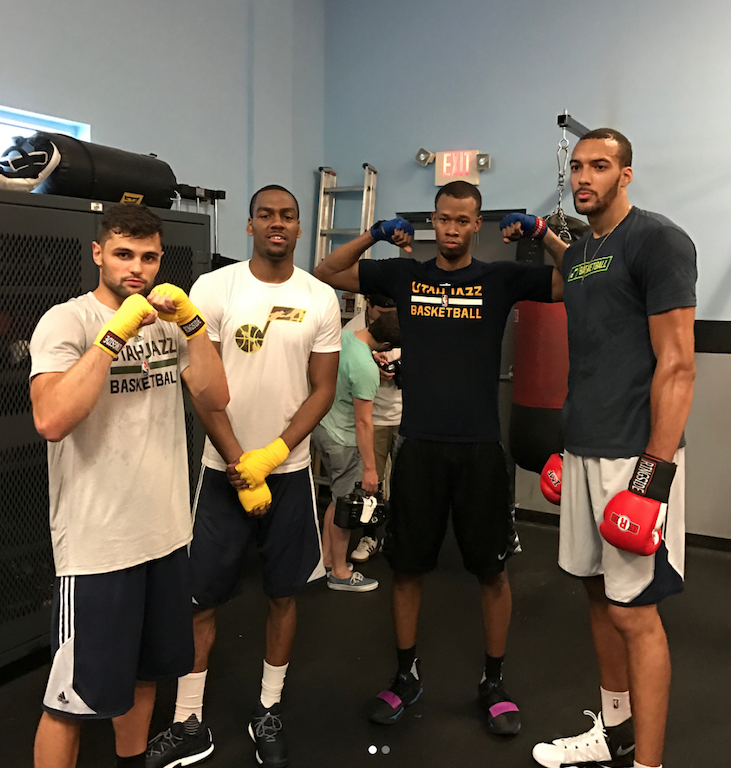 Boxing session in Los Angeles with the team.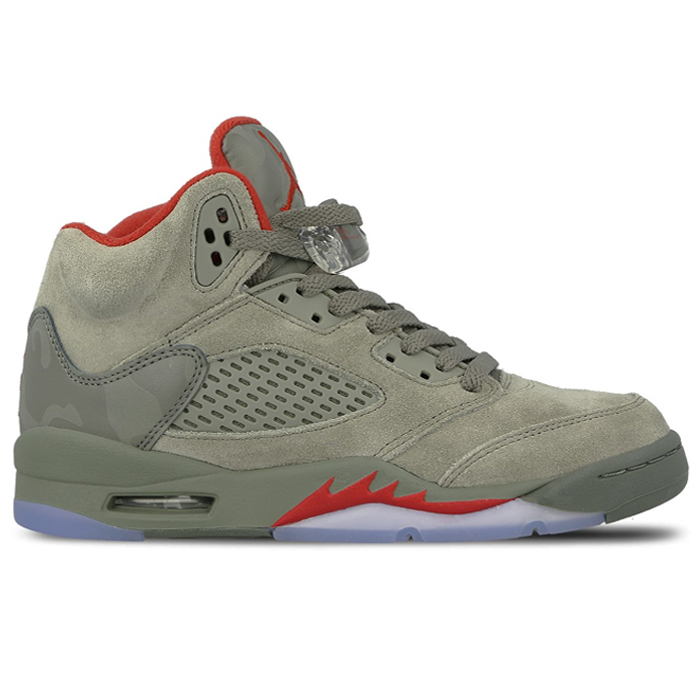 Chaussures Jordan 5 Retro P51 Camo

Voir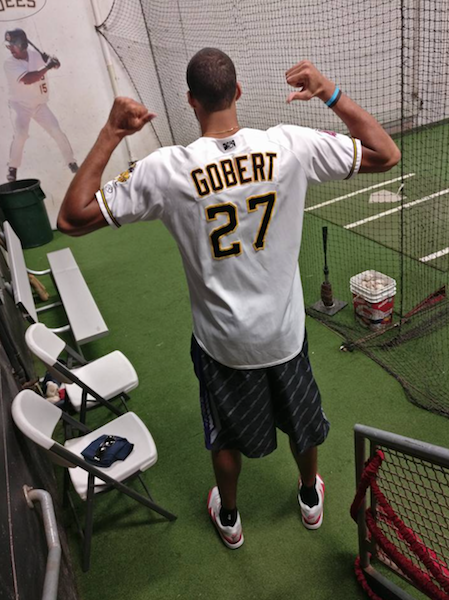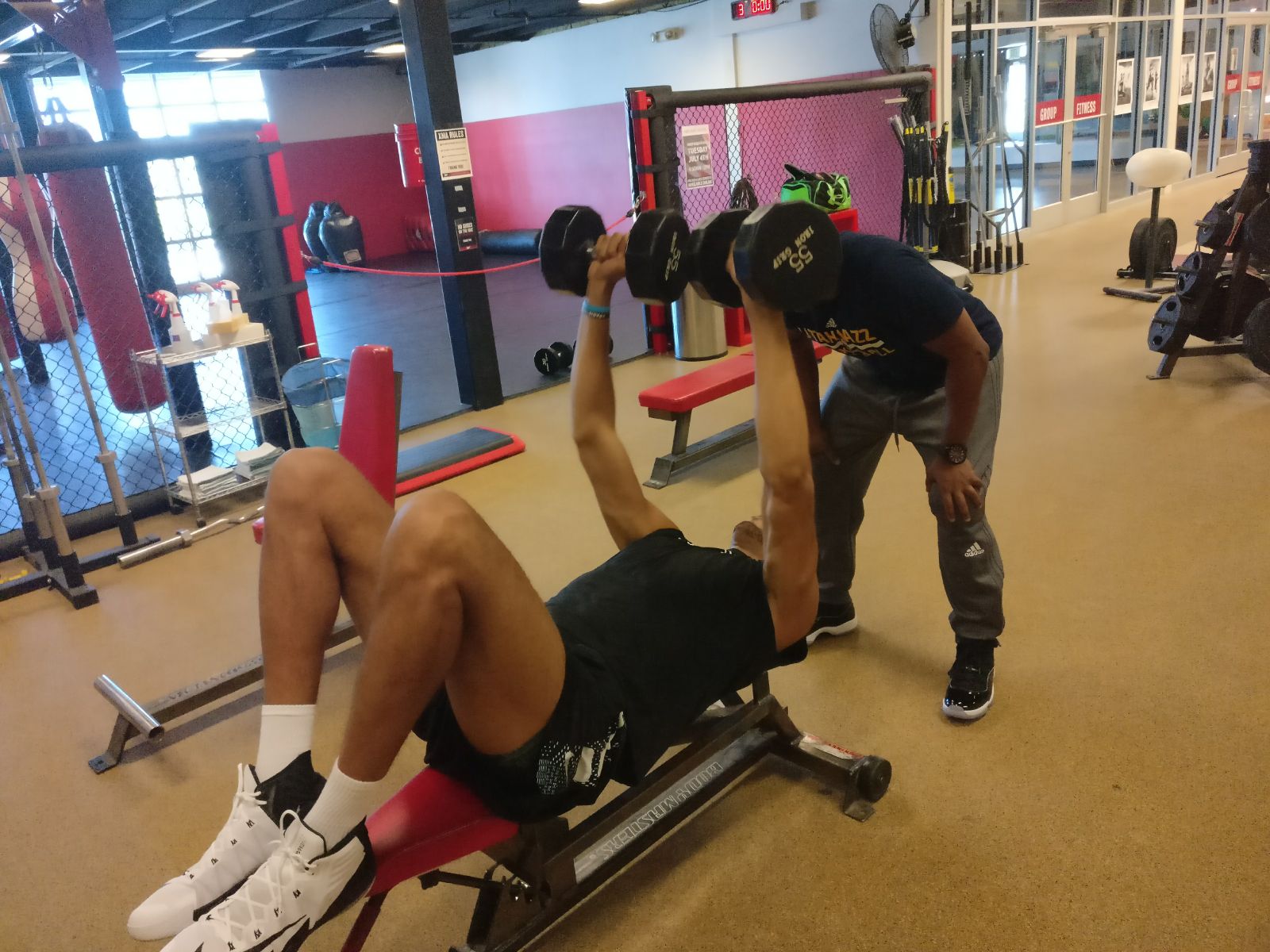 The pre-season continues. Strengthening session, floor work, pectoral muscles and shoulders are burning!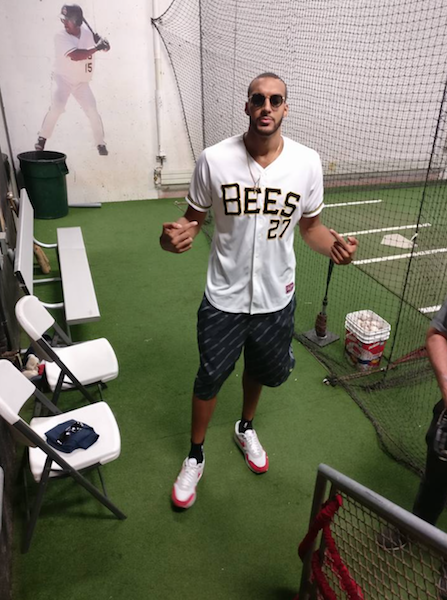 Baseball Time, Go Salt Lake!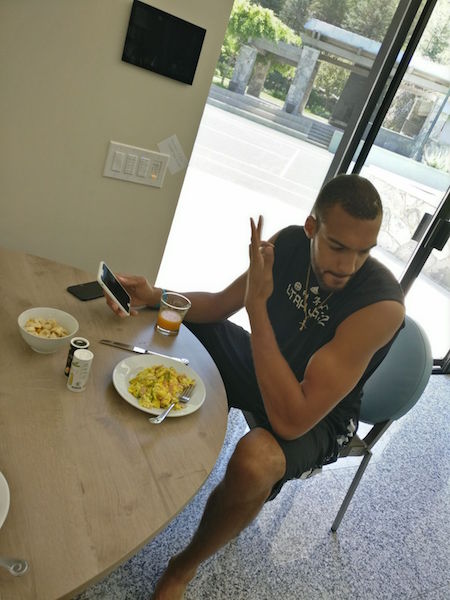 Fresh homemade breakfast of the day: squeezed orange juice, mango banana salad and scrambled eggs, ham, avocado, cheese.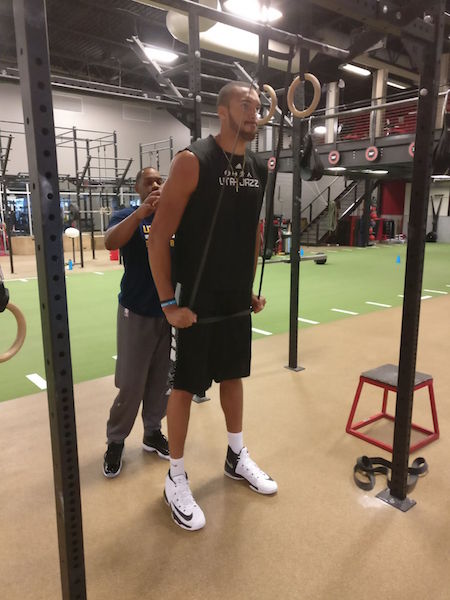 Muscle strengthening and flexibility session.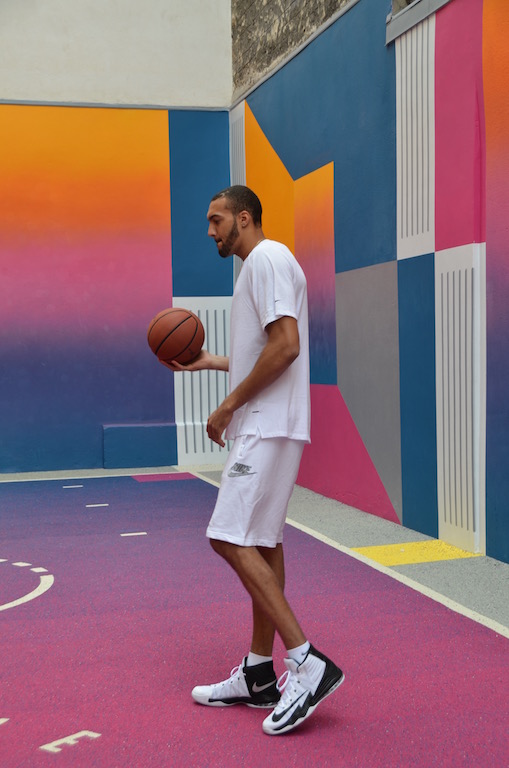 Concentration & determination.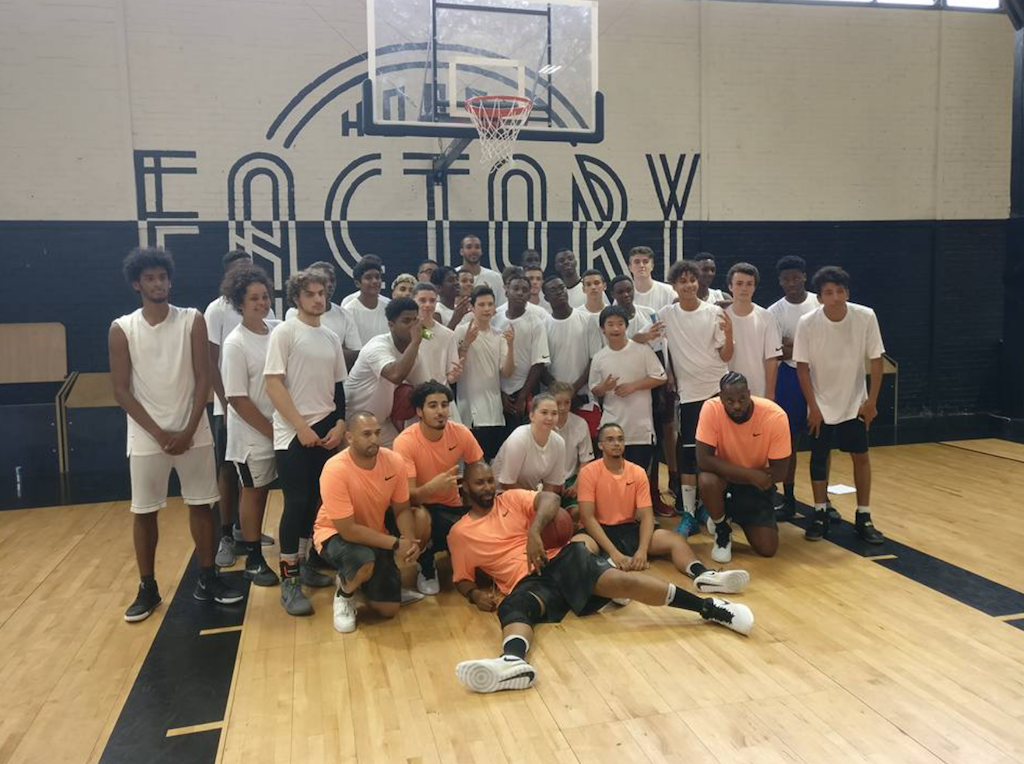 A great basketball moment during the Free Ballerz Challenge with Red Bull and Nike in Paris, France. The level was high and the 36 participants applied themselves to the 6 workshops.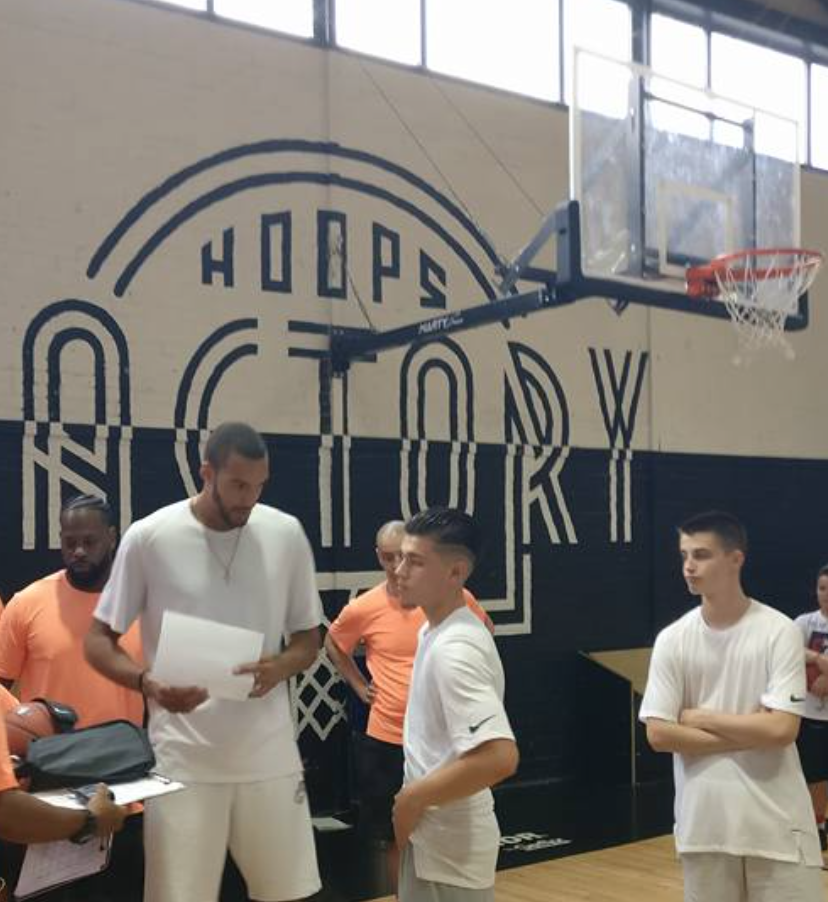 Congratulations to Mateo, the winner of the Free Ballerz Challenge!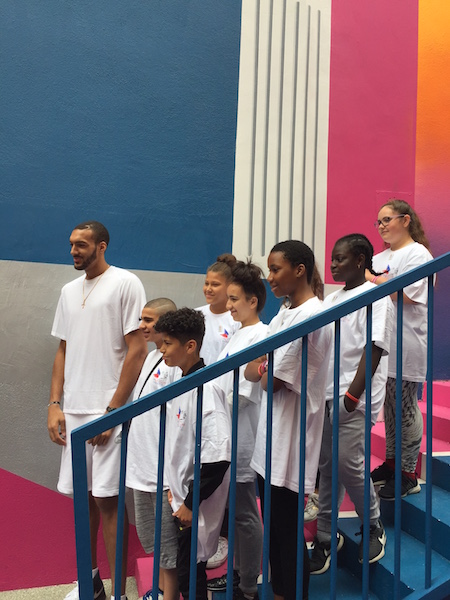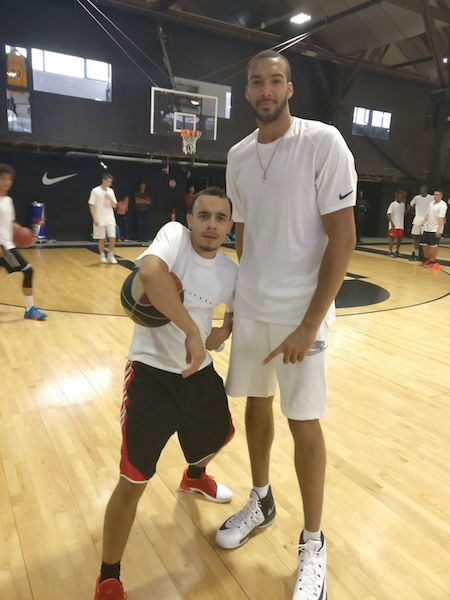 A pleasure to face Mister V in 1 vs 1 at the Free Ballerz Challenge at La Hoops Factory in Paris.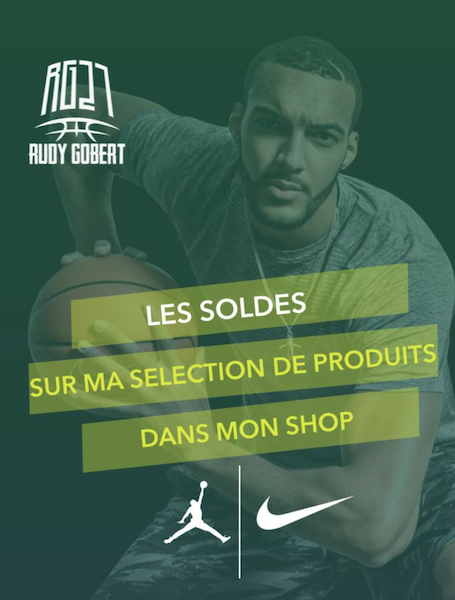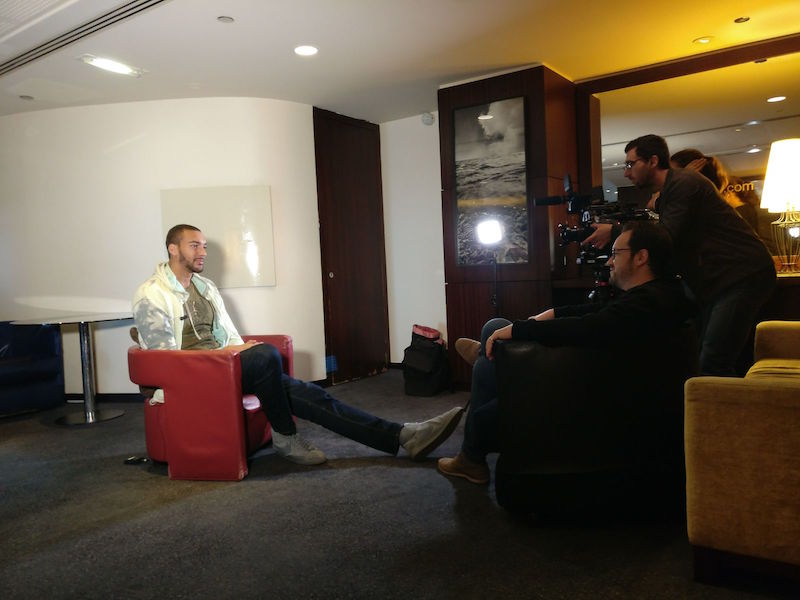 Last interview at the airport after 72 hours in Paris, direction Salt Lake City.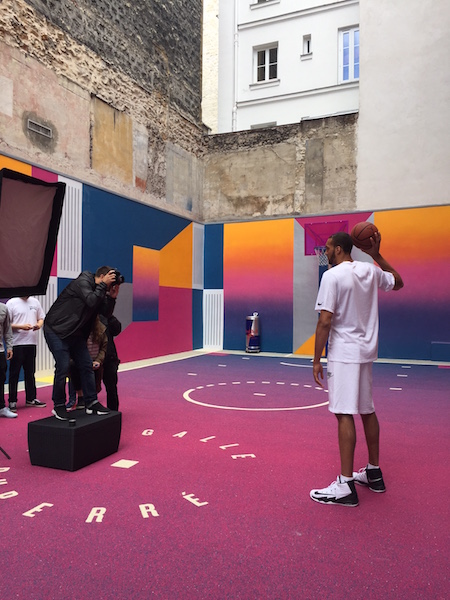 Media session and interviews on the playground Nike Basketball in Paris, France.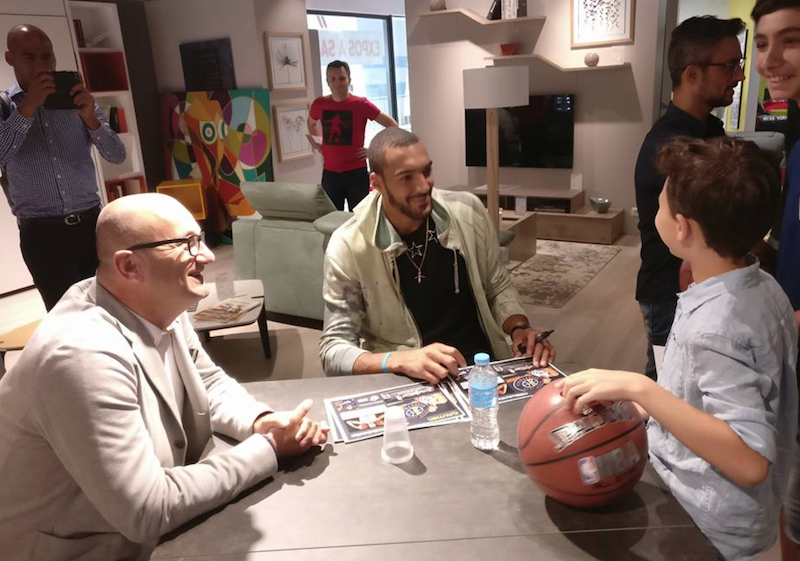 Always a pleasure to come back to Cholet, especially to celebrate my birthday!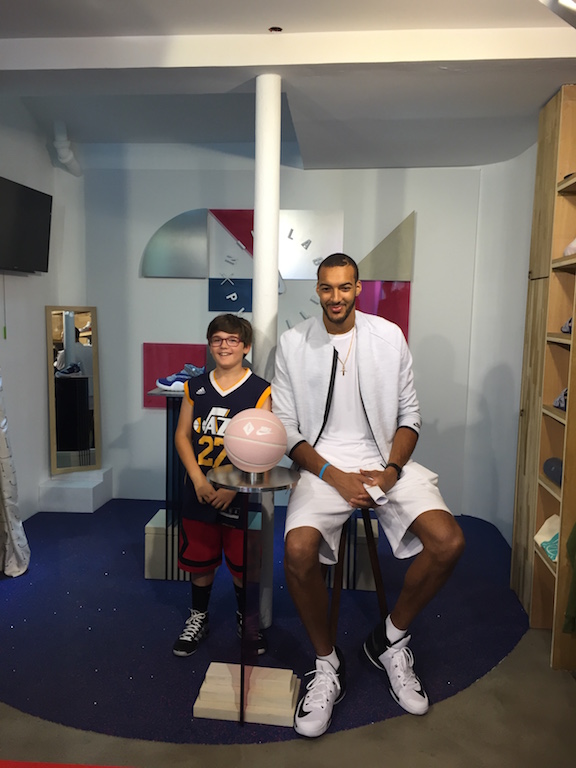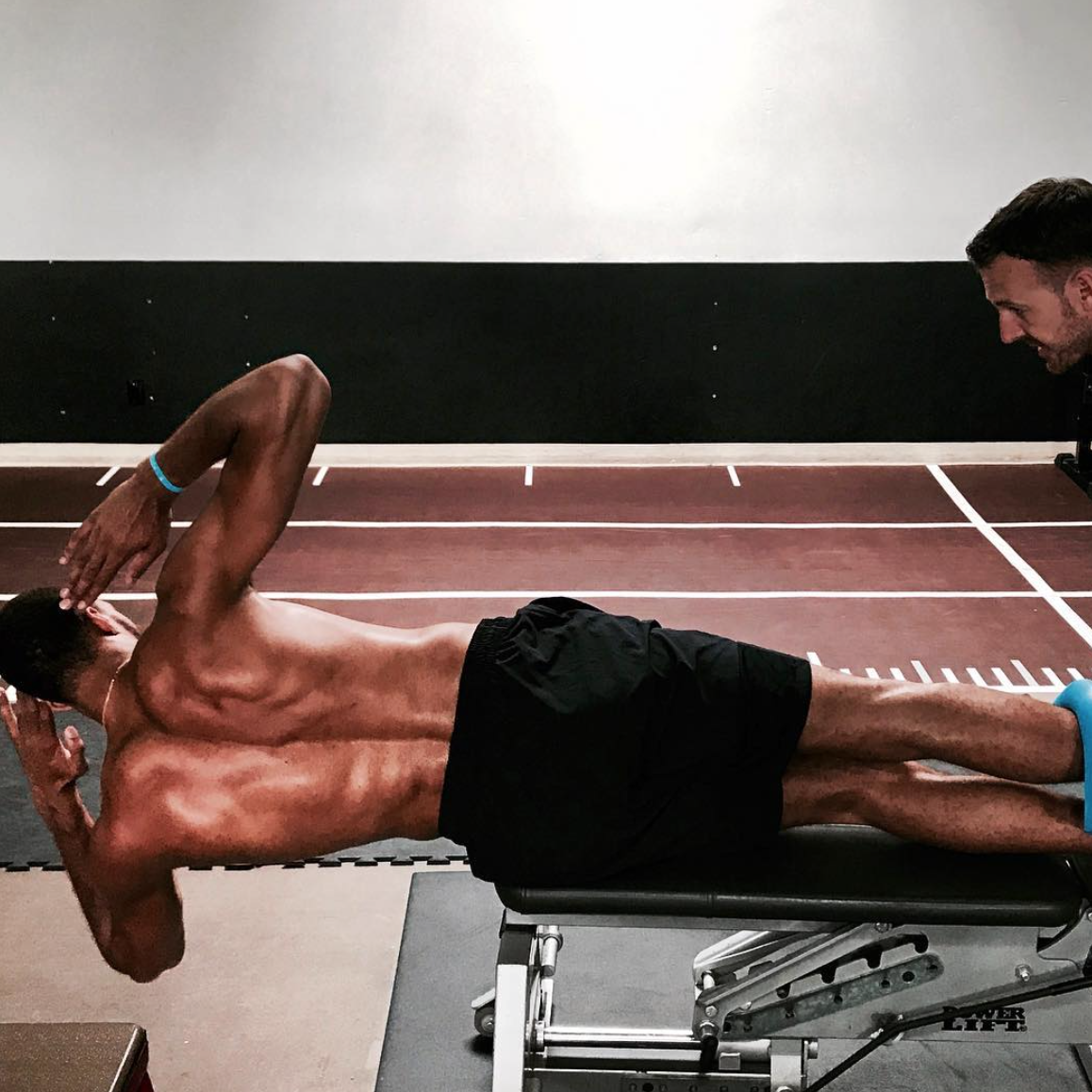 Analysis reinforcement session at P3 sport science. The results are encouraging.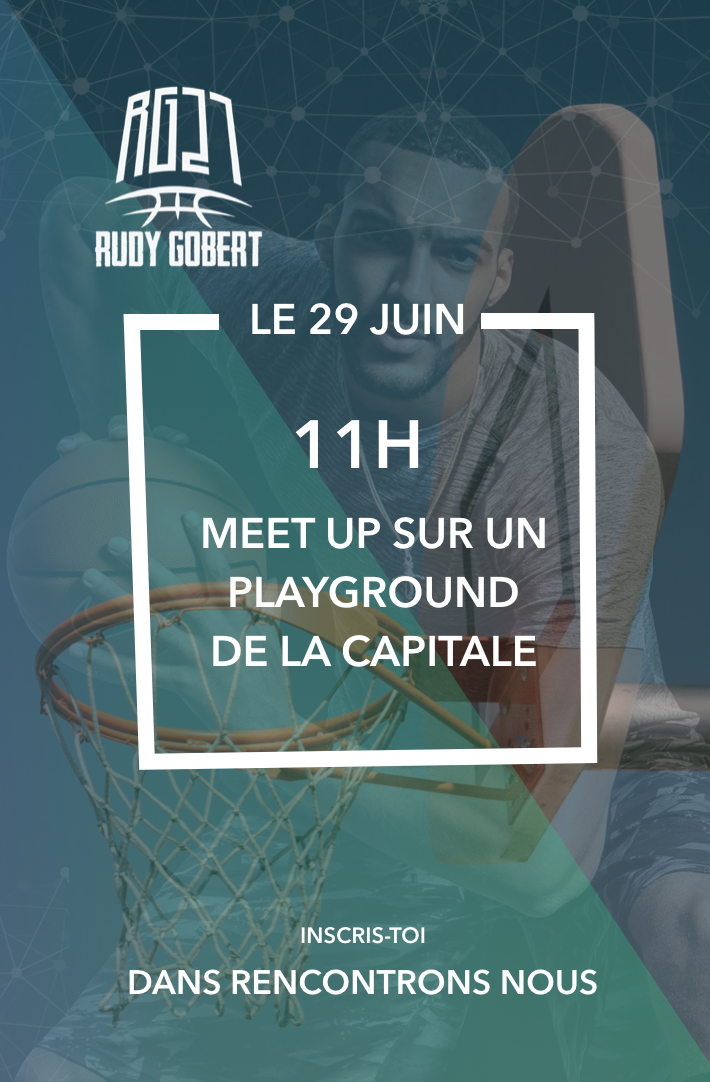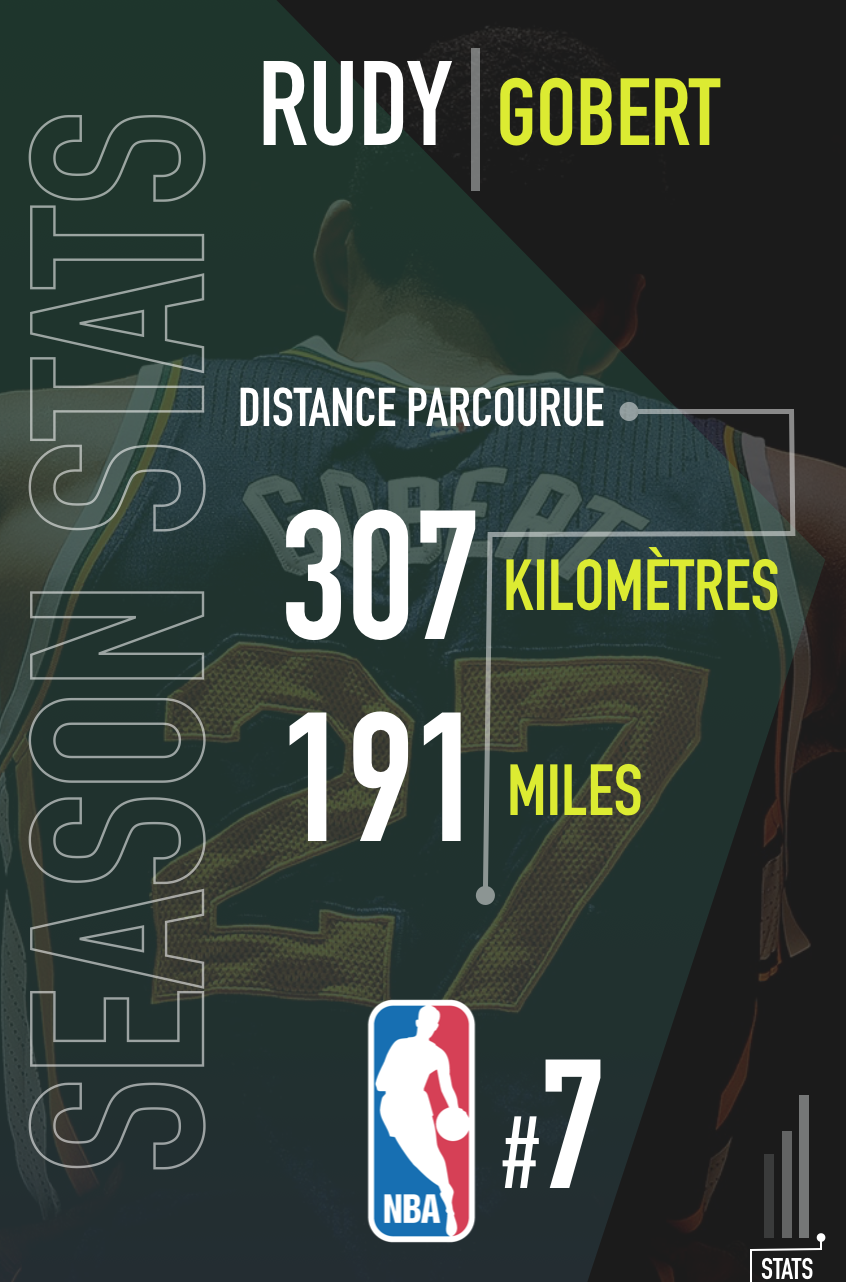 Distance covered this season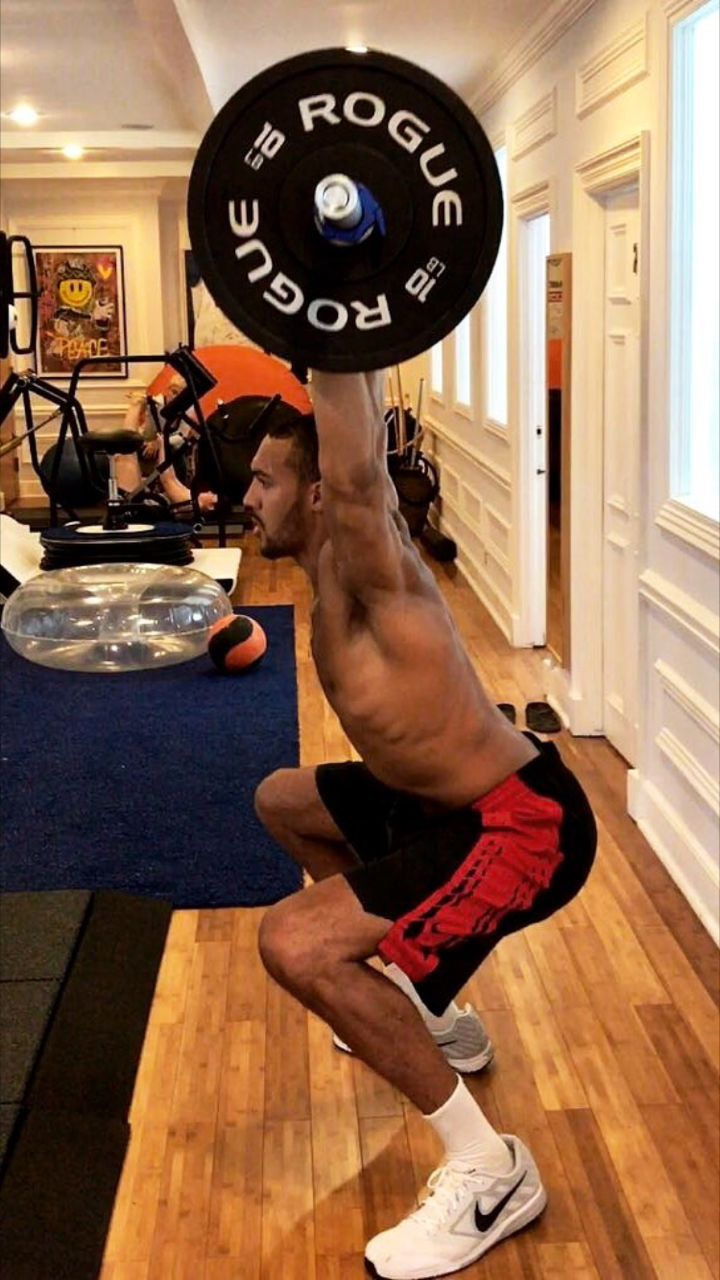 I continue to strengthen and strengthen before the pre-season.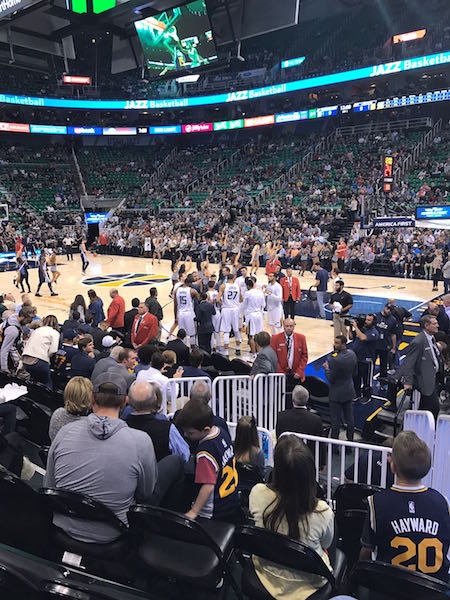 How to become the best pivot of the league?

Take more shots, score more points. But being efficient is above all the impact and consistency that I have to bring to every game of the regular season and playoffs.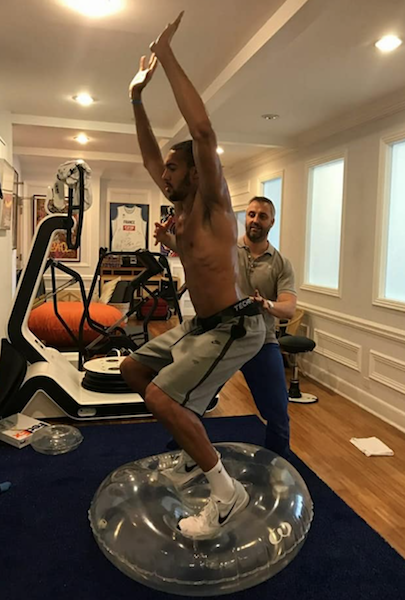 Resumption of muscle strengthening in Los Angeles for the 2017/2018 season. I used the Waff medium to make the remains of my wound disappear.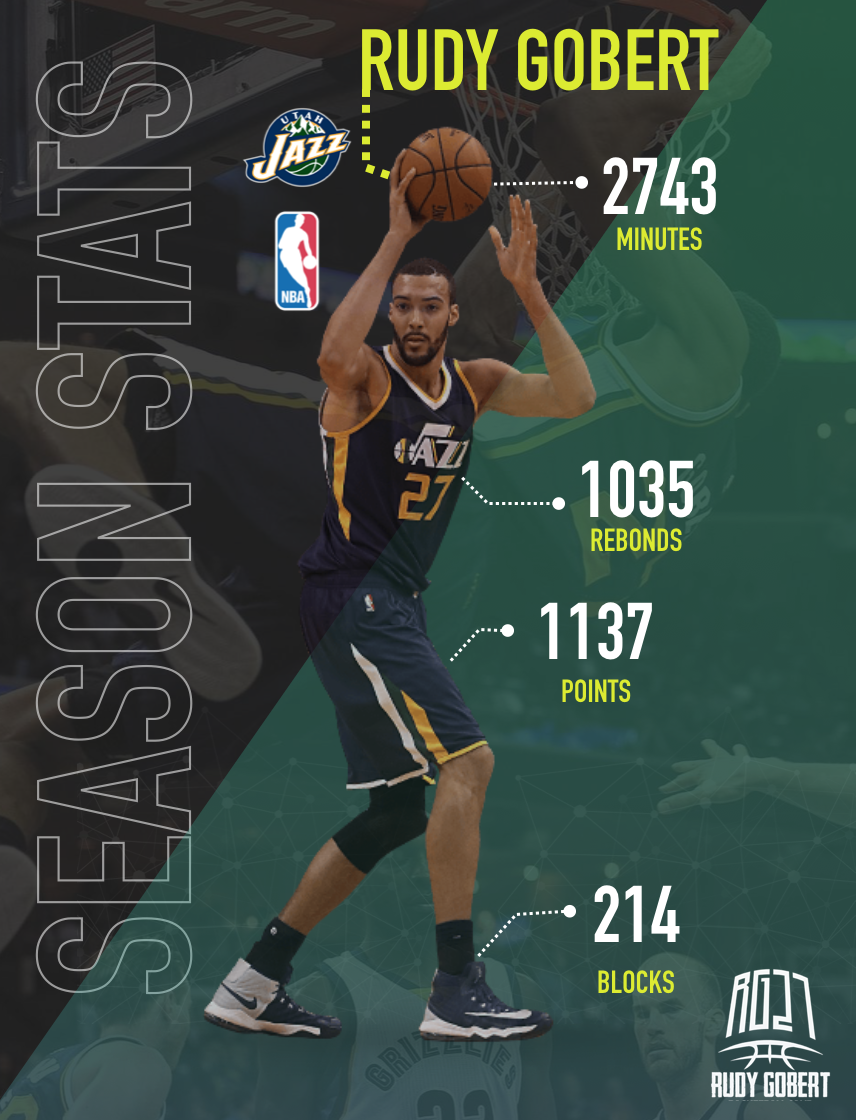 My cumulative statistics for the 2016-2017 season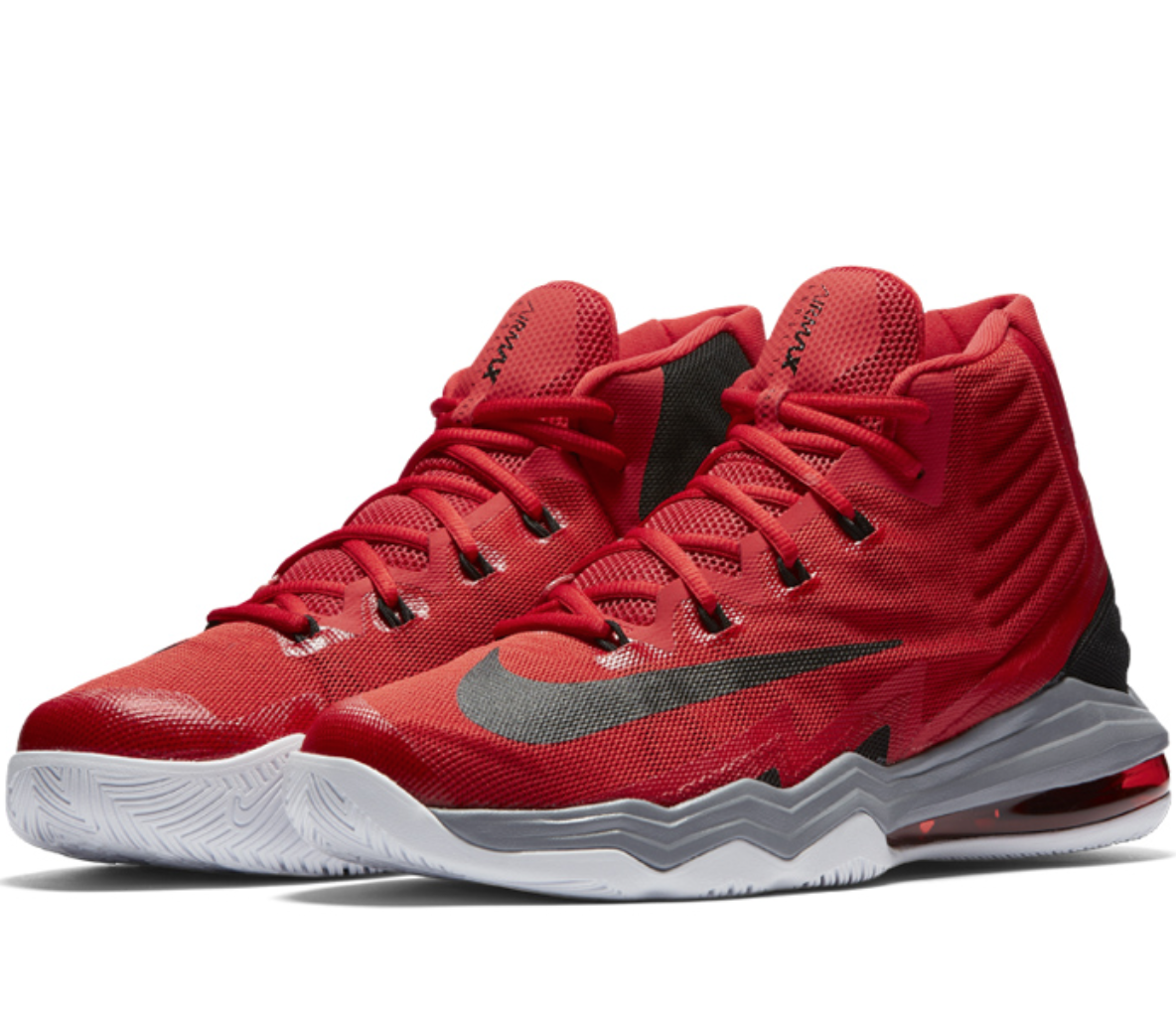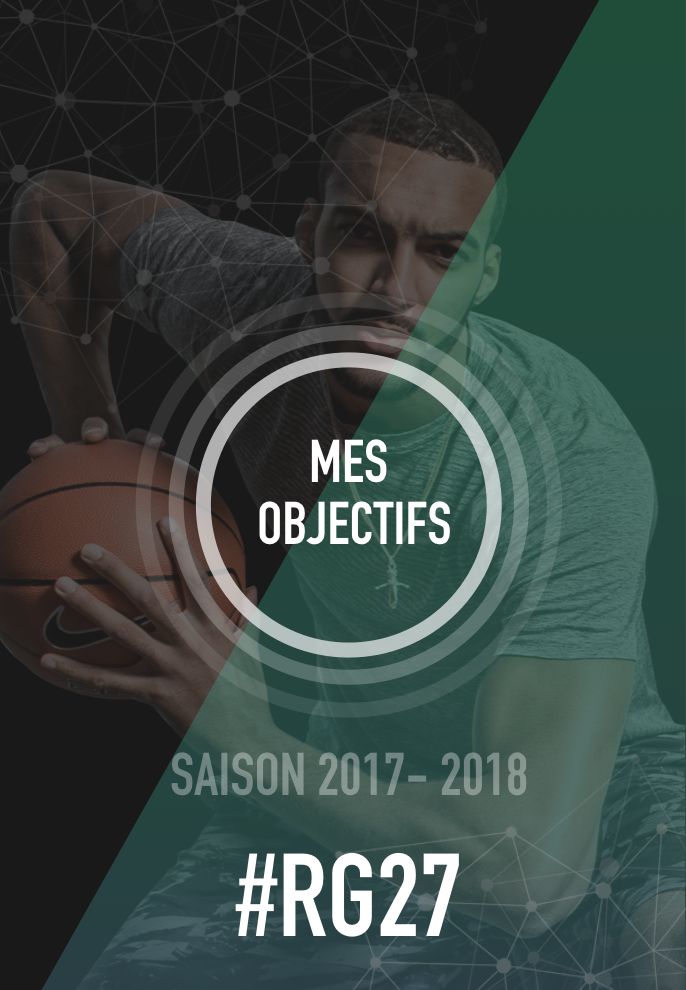 When I return to France:

I like to be reunited with my family and loved ones.
I don't like traffic jams in Paris.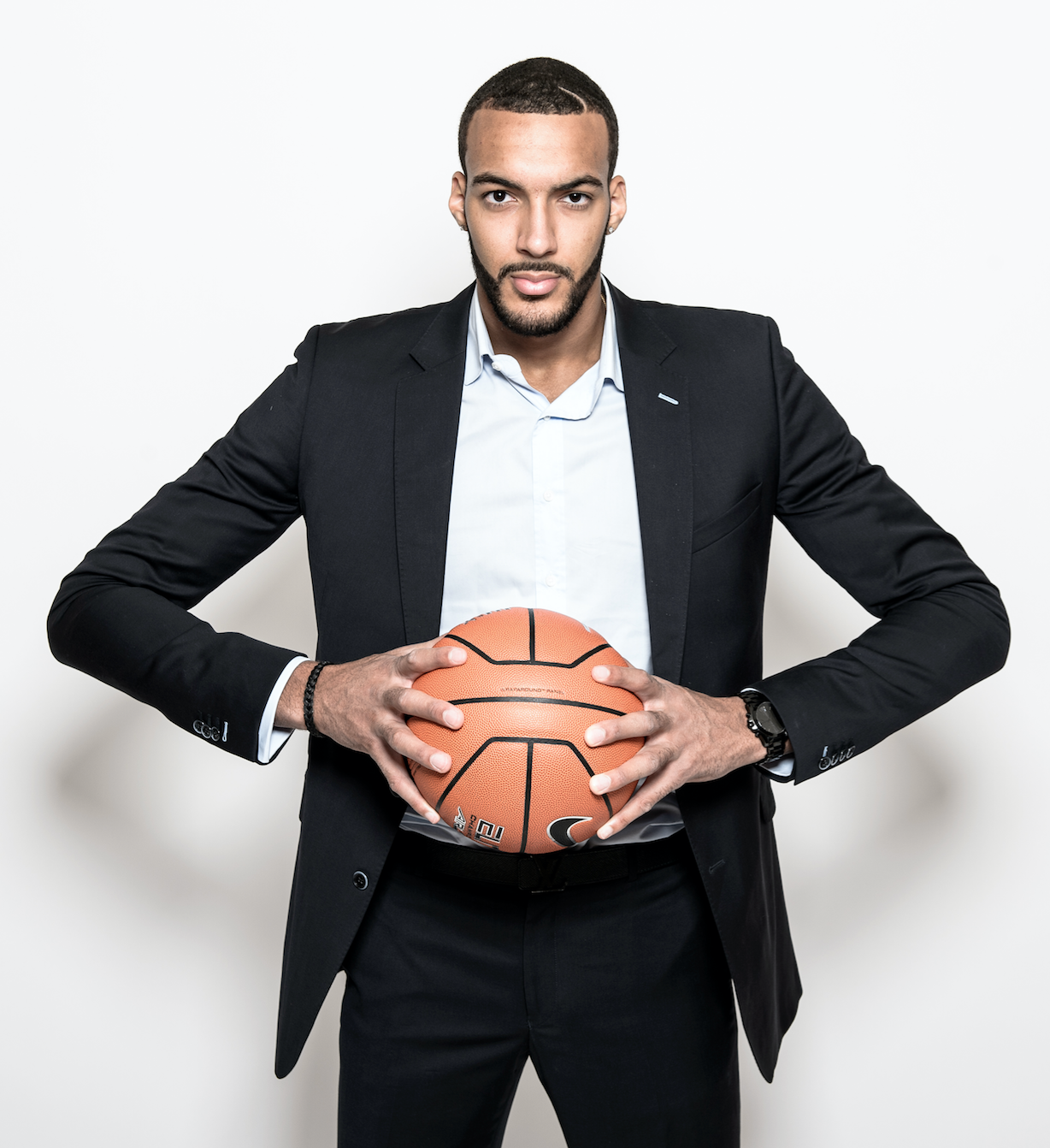 The player who inspired you?

I am inspired by several players. When I was a winger, I used to look at the wings, now I'm inspired by the pivots. But I consider that each player is unique. I try to be myself to succeed.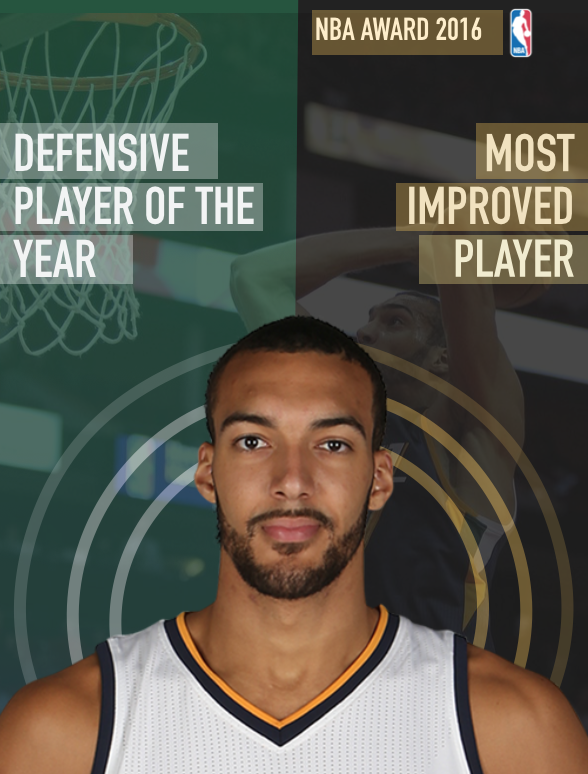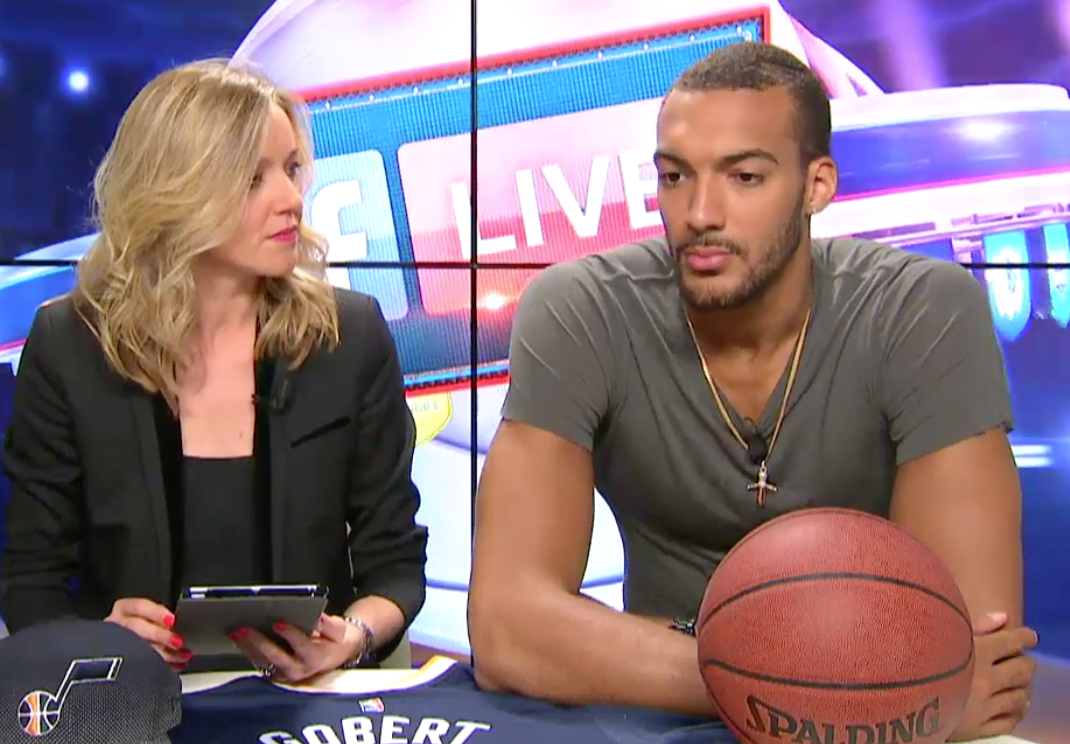 Interview BeIN SPORTS in France on June 1st, 2017.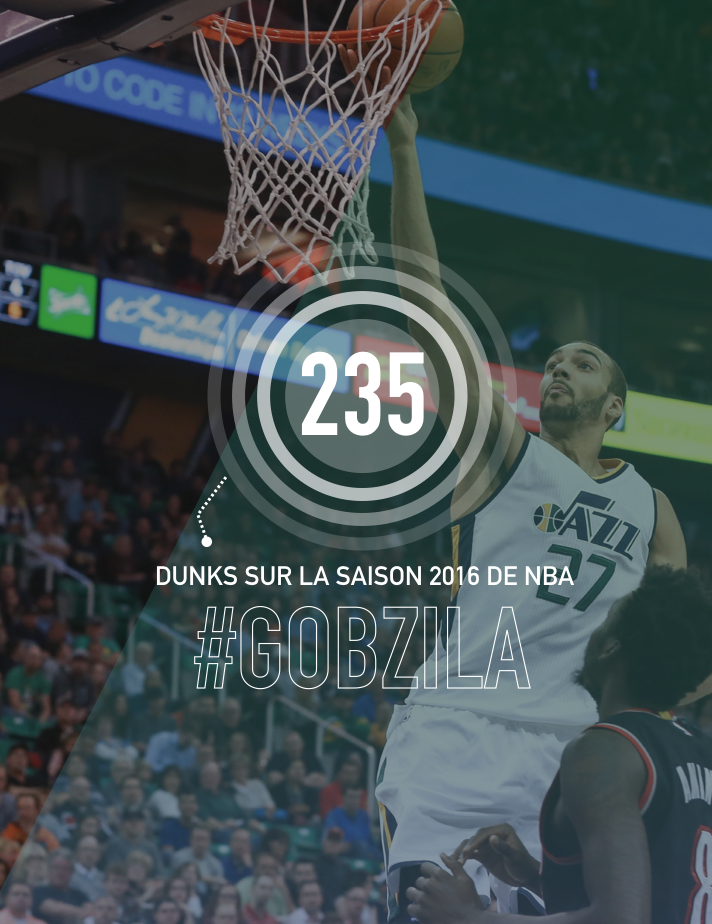 "The finish makes the difference for a pivot"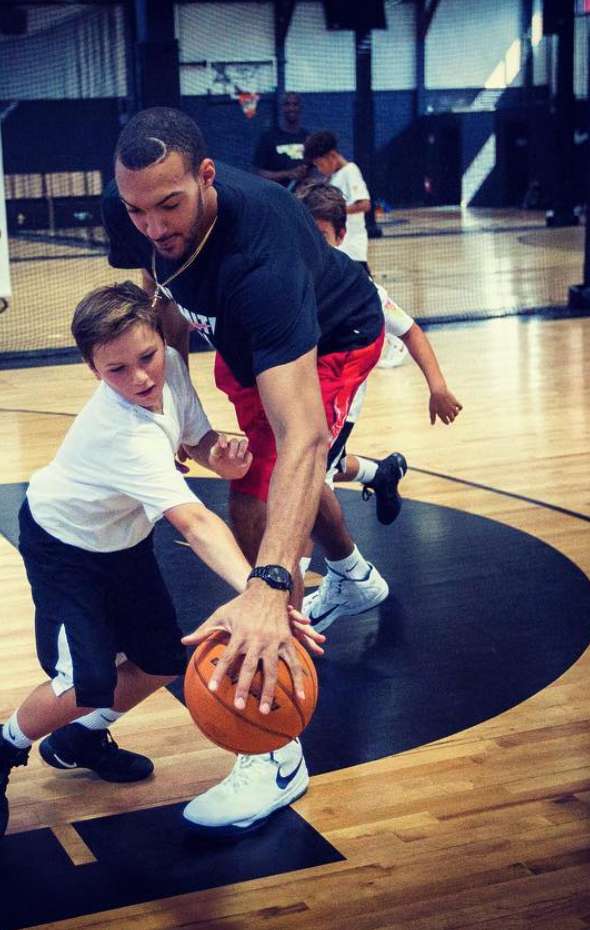 When I meet my fans:

I like to make children smile.
I don't like rude people.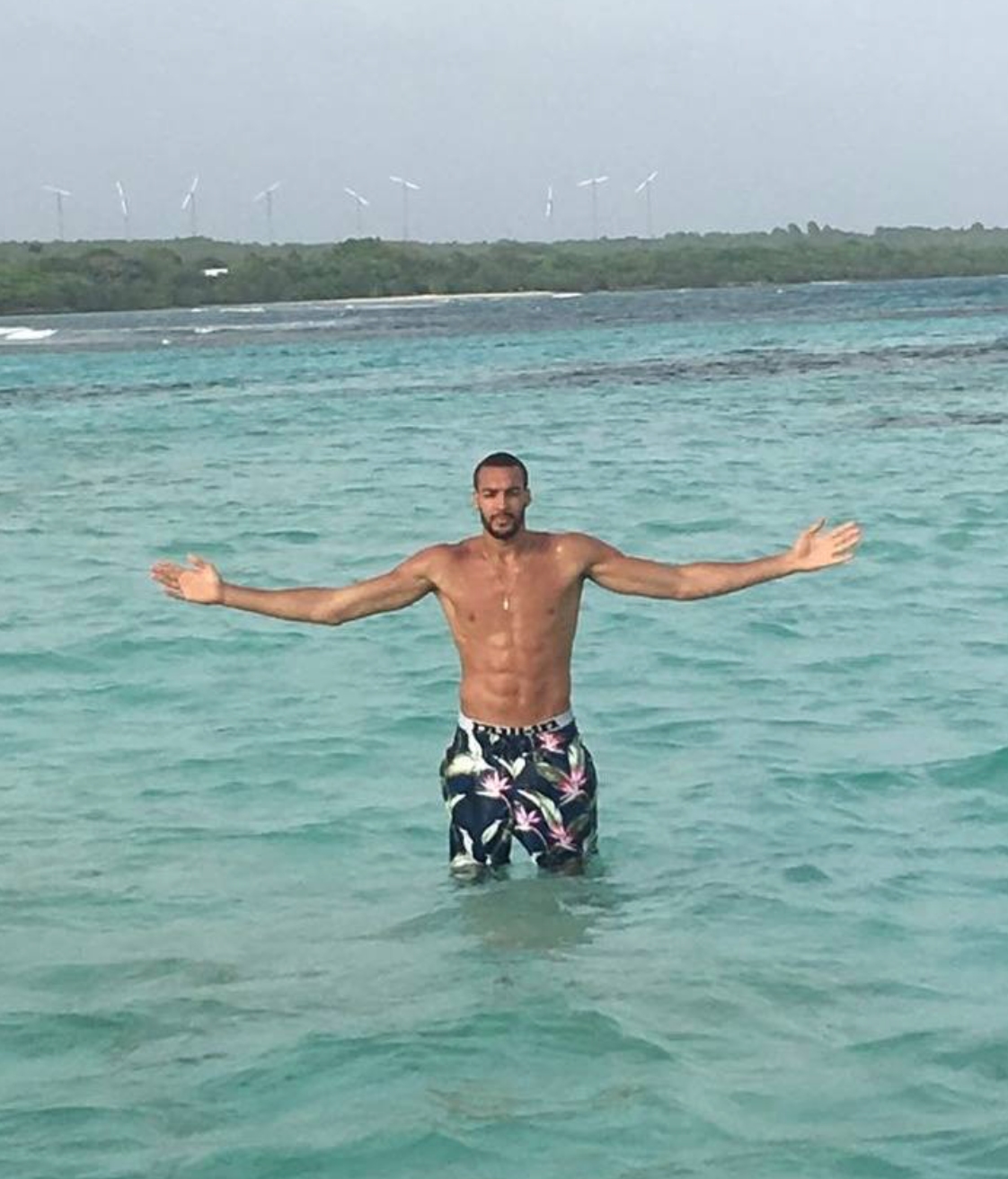 Return to the roots and rest in Guadeloupe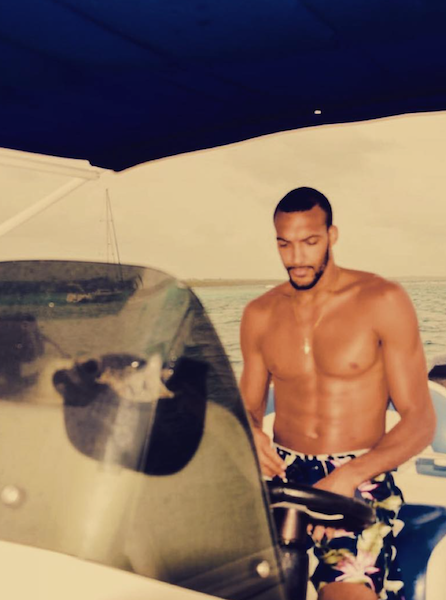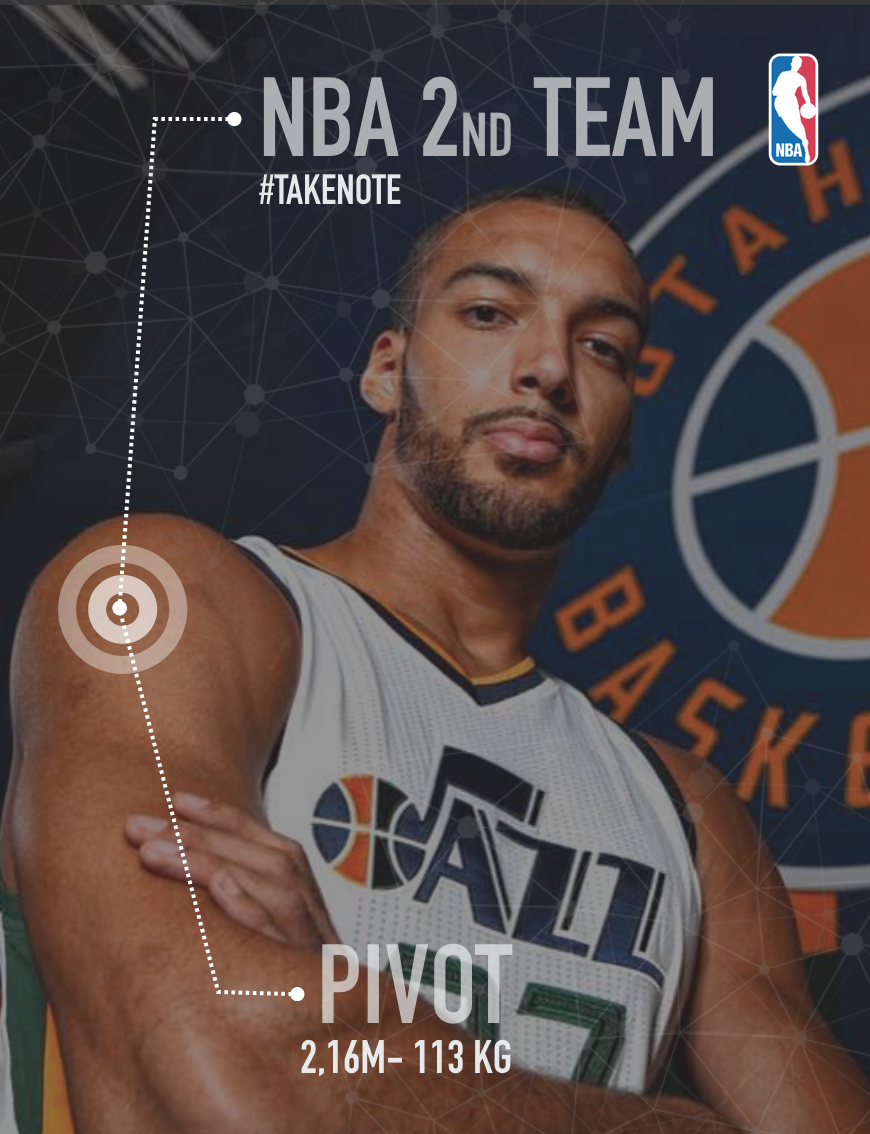 NBA TEAM TYPE 2017 "It's an honor, it's always a pleasure. But I want more than that, I'm motivated for the future"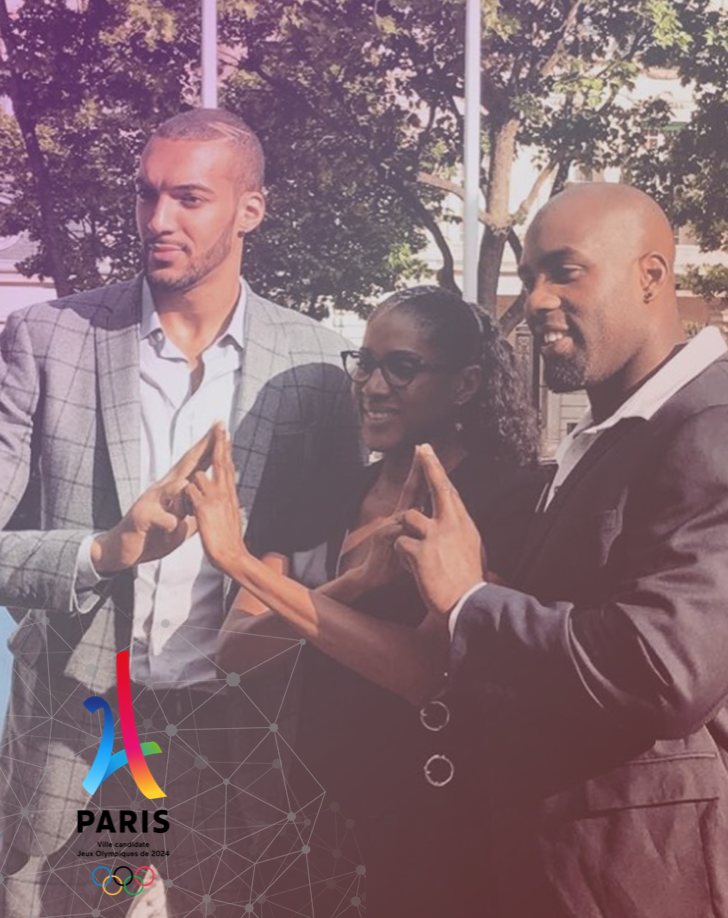 I support the candidacy of PARIS 2024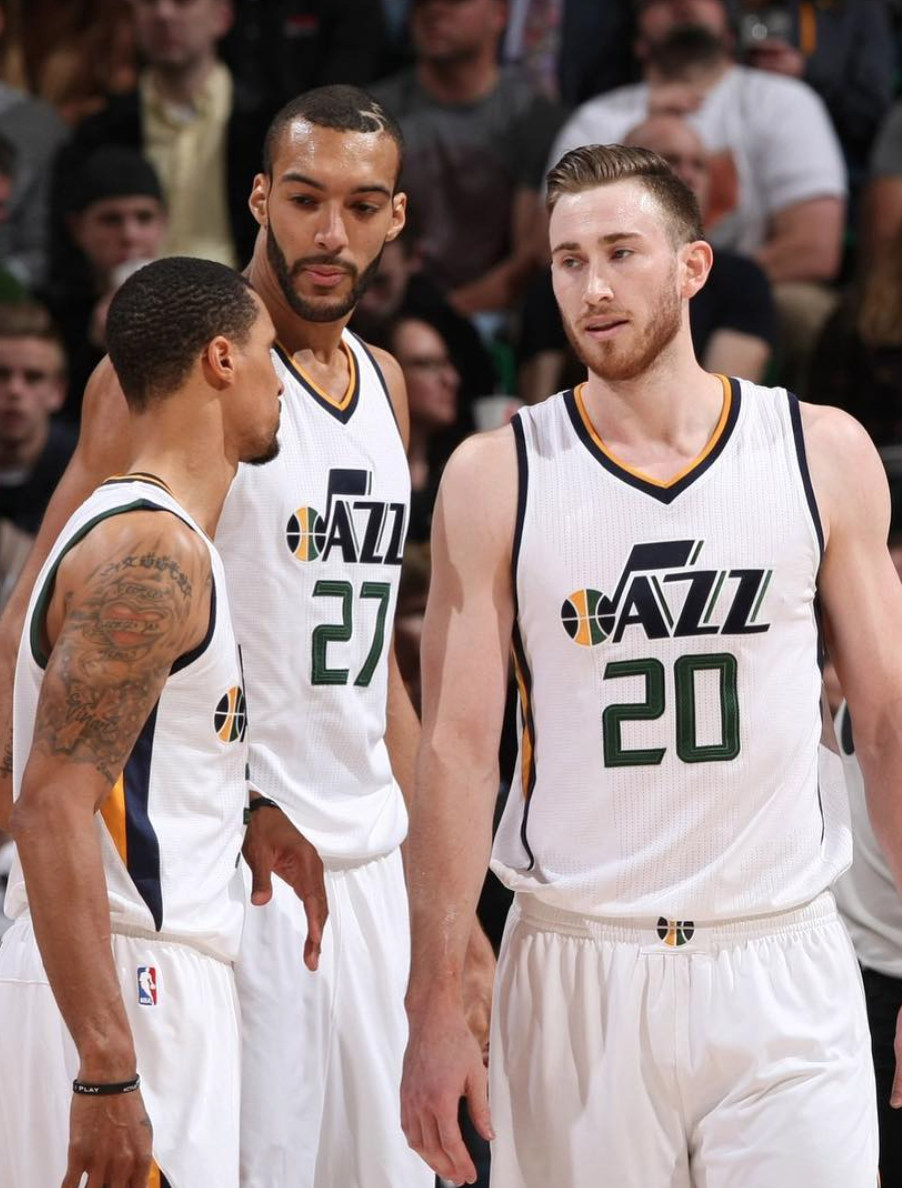 Very proud of our season with the team. Many difficulties but we have never given up. I'll come back stronger than ever.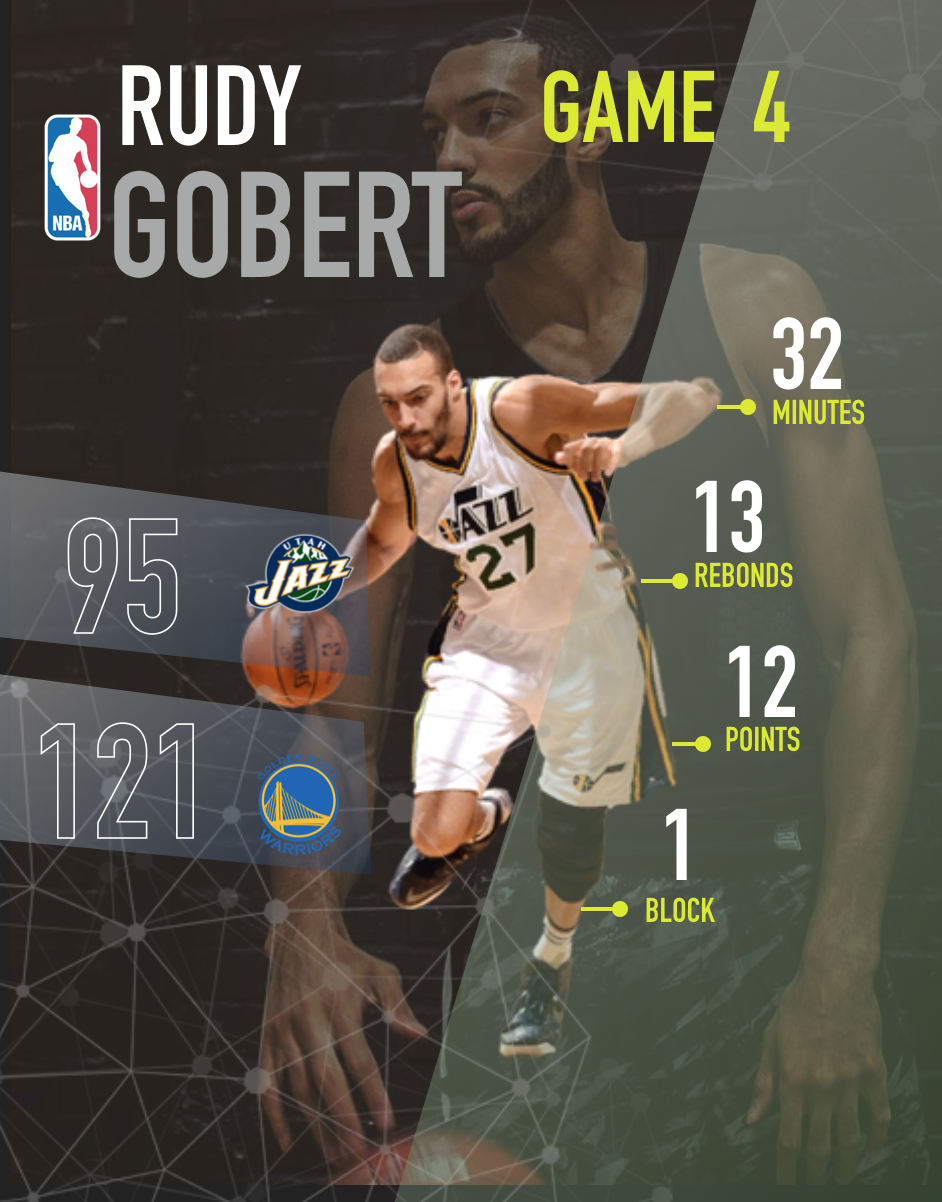 Western Conference Semi Final: Game 4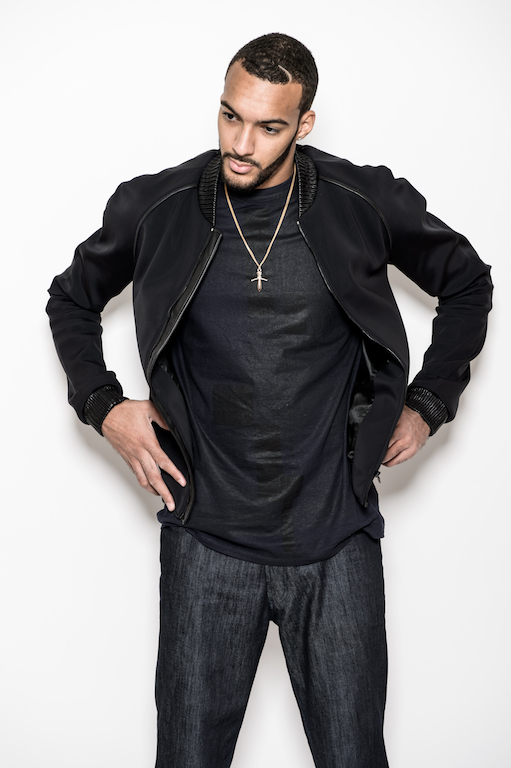 Who is your hero... why?

My mother, because she has always fought for us, whatever the circumstances.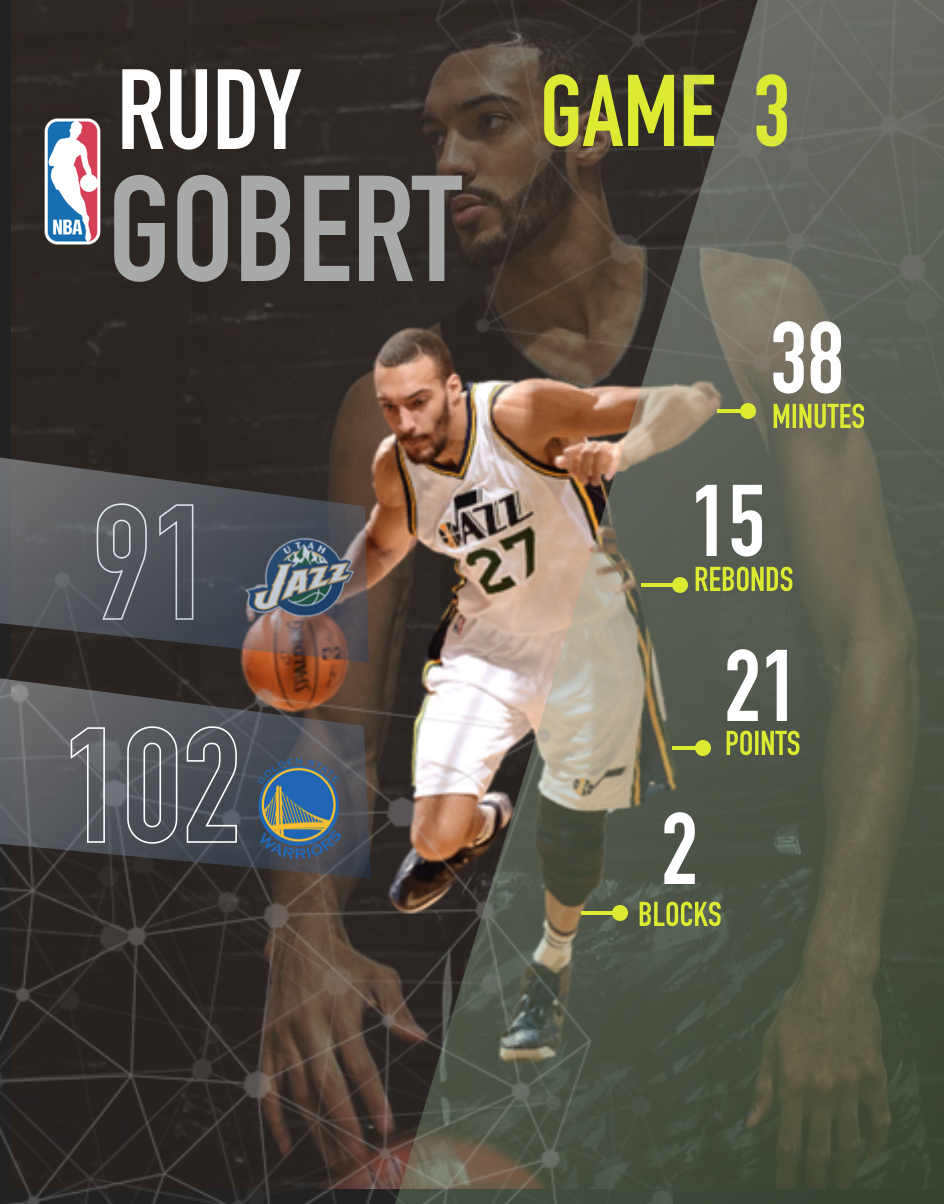 Western Conference Semi Final: Game 3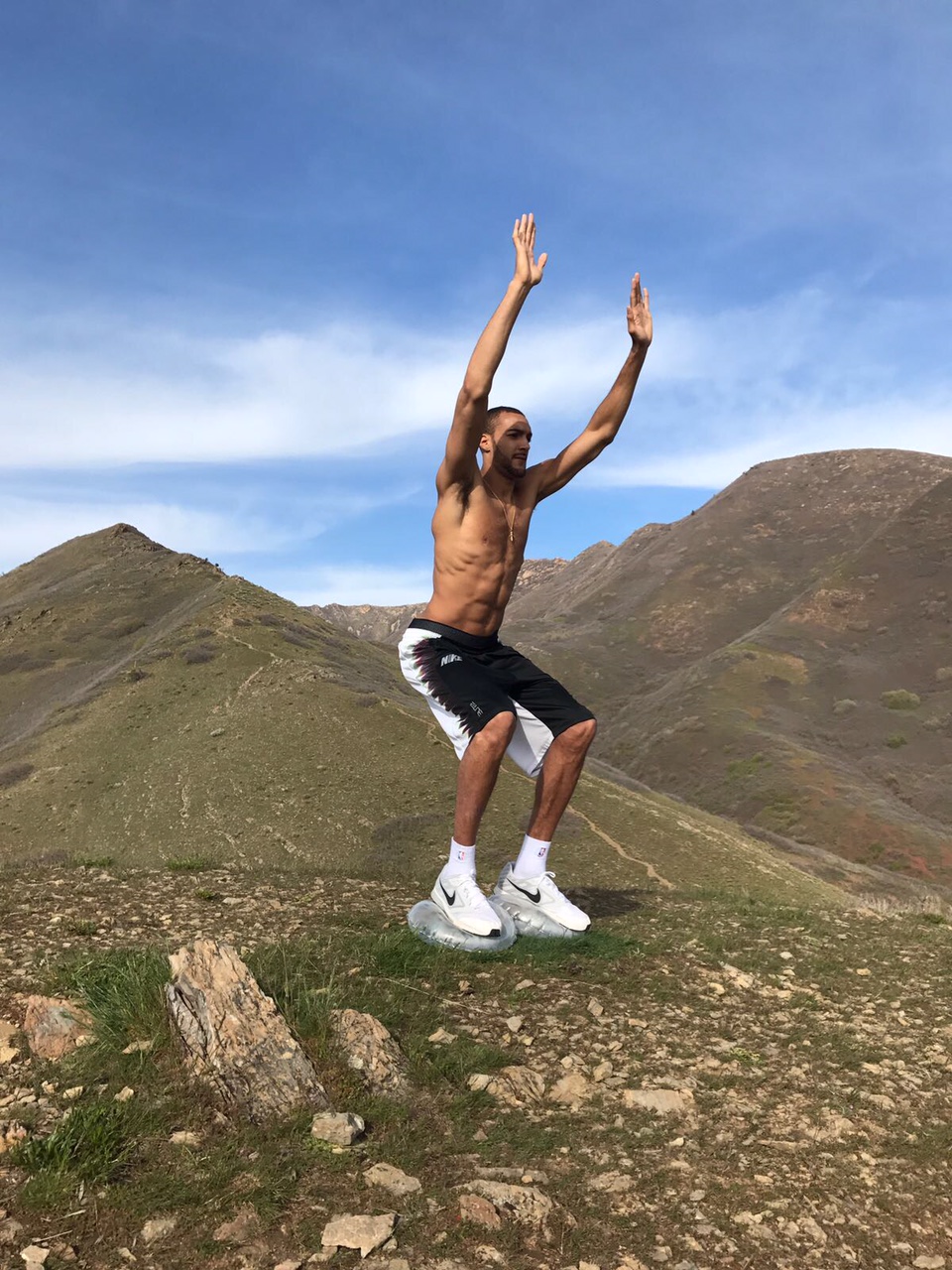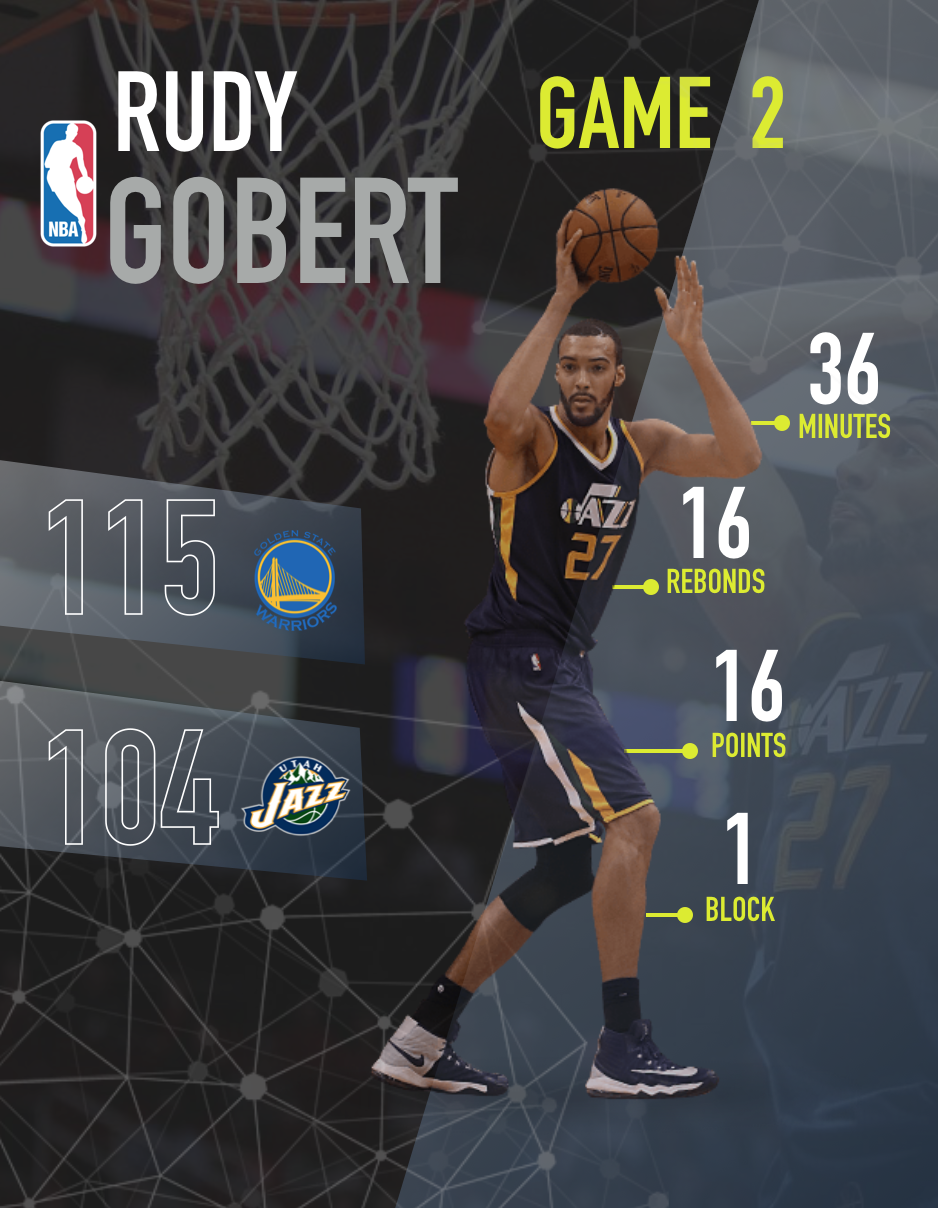 Western Conference Semi Final: Game 2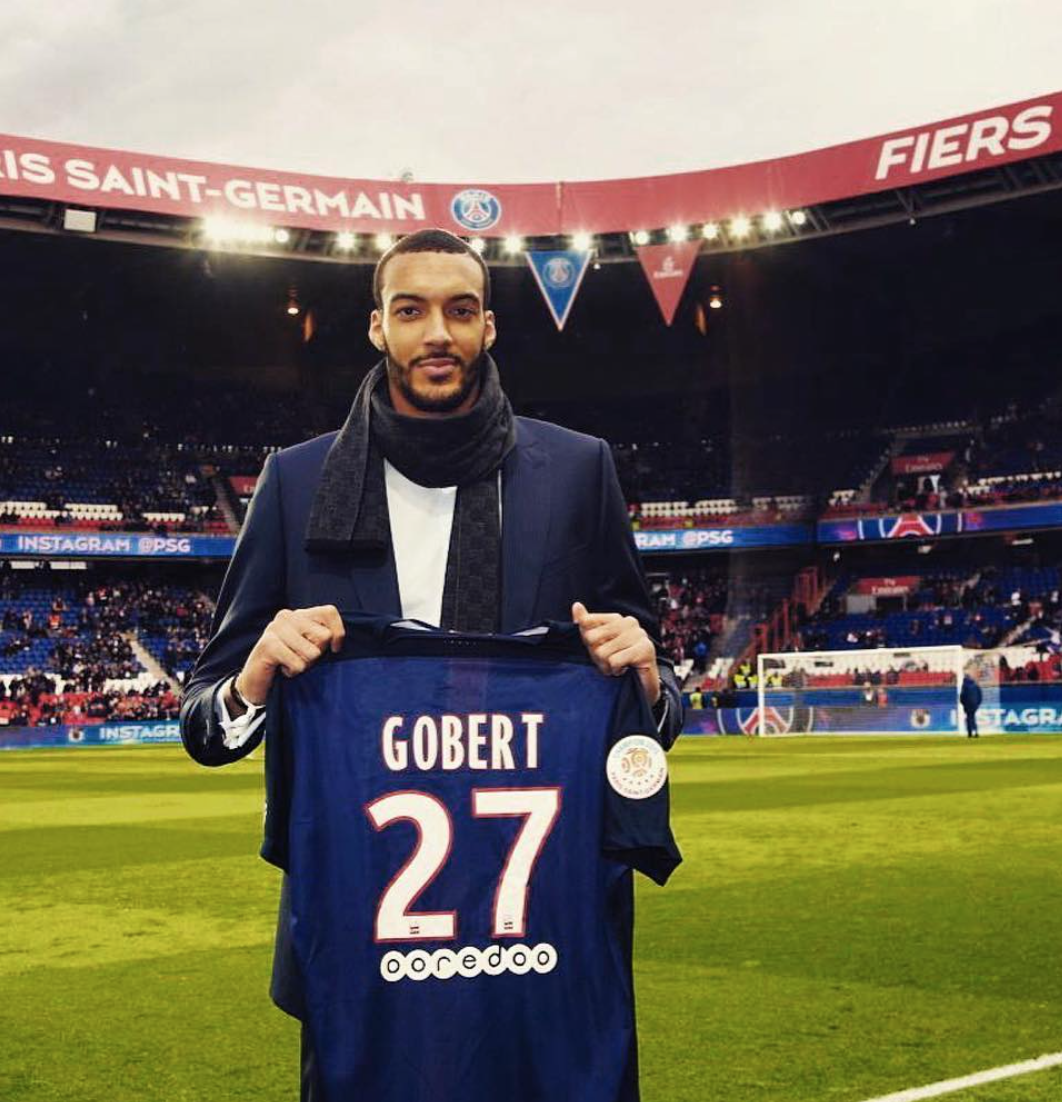 Supporter of the Paris Saint Germain soccer club in France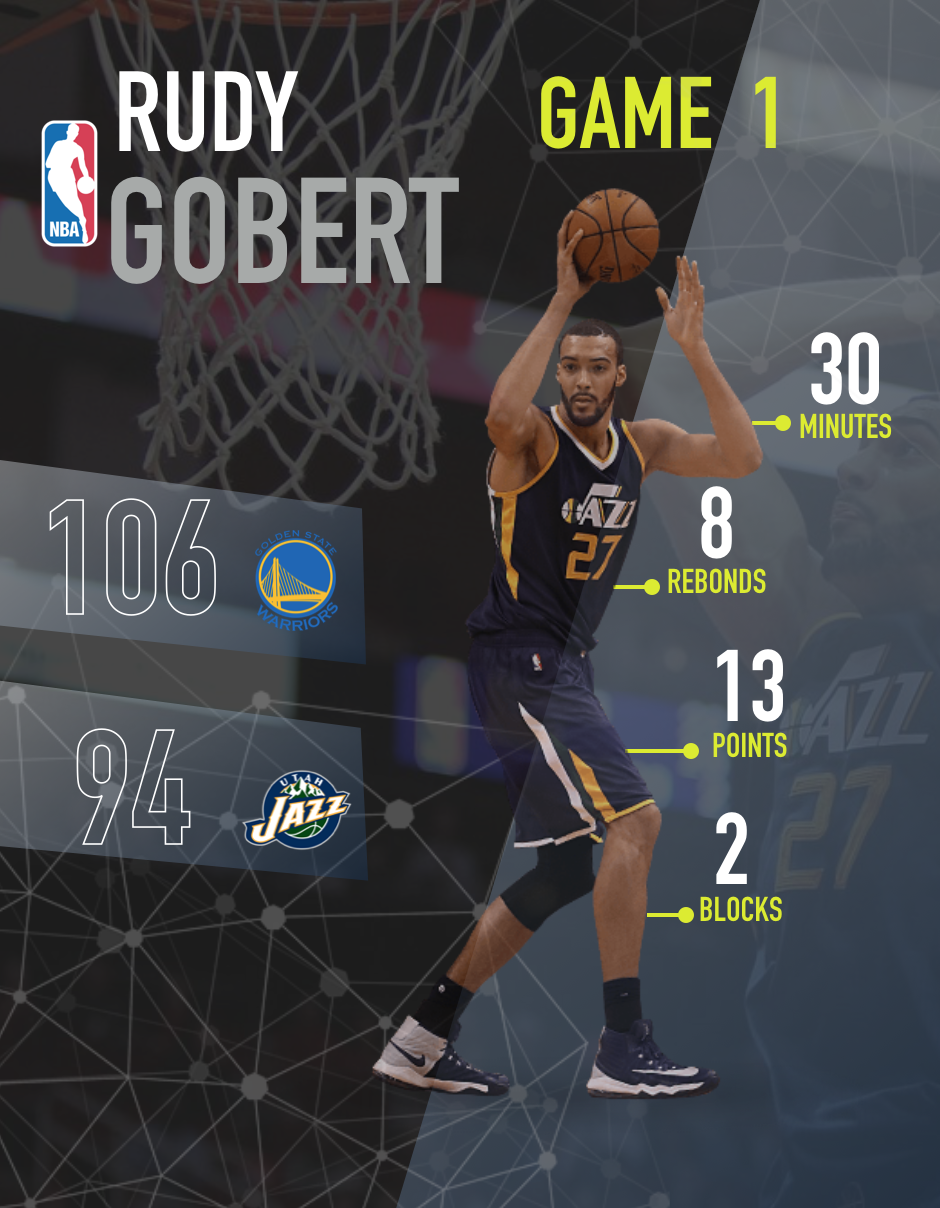 Western Conference Semi Final: Game 1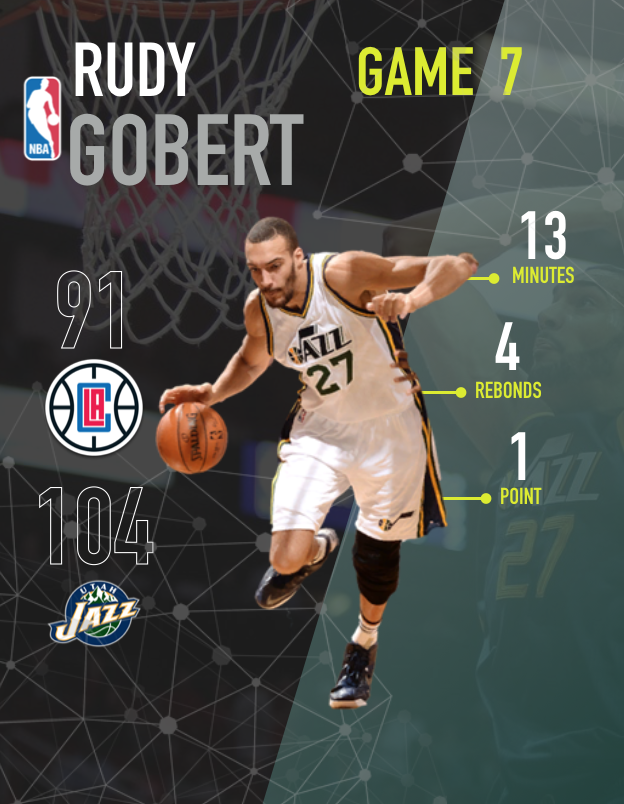 GAME 7: L.A CLIPPERS vs UTAH JAZZ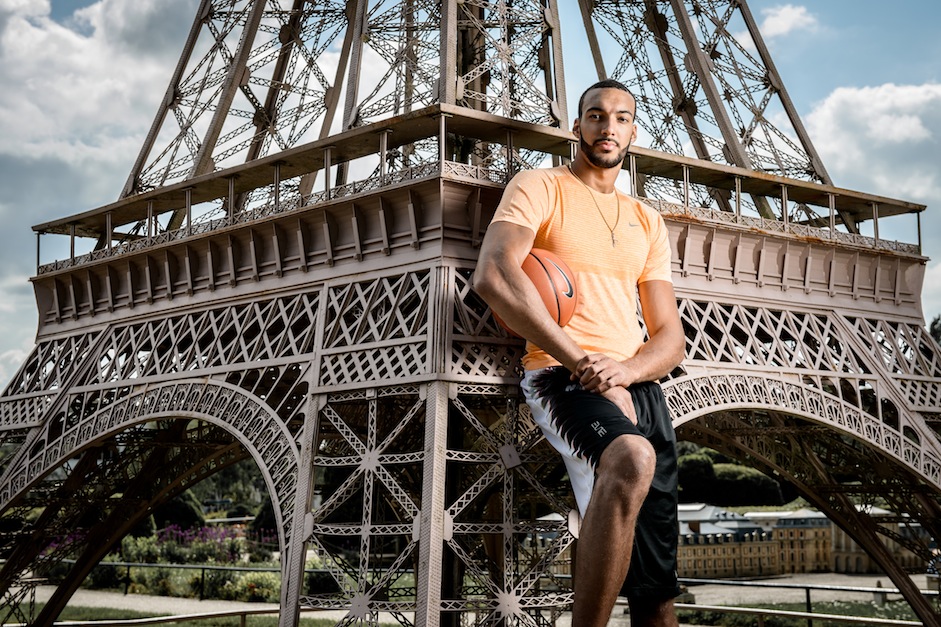 When I go on a trip:

I like to discover new places, nice little restaurants, for example.
I don't like to arrive home late after trips that are often quite tiring.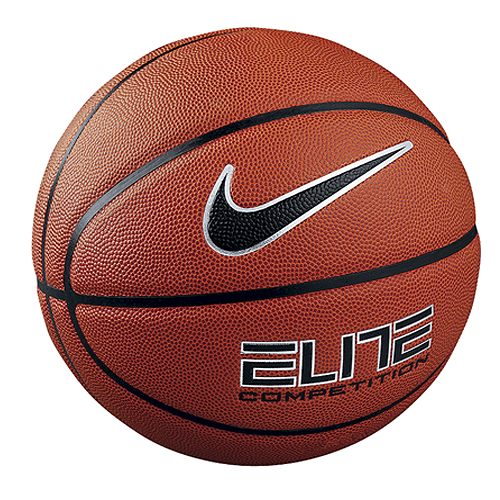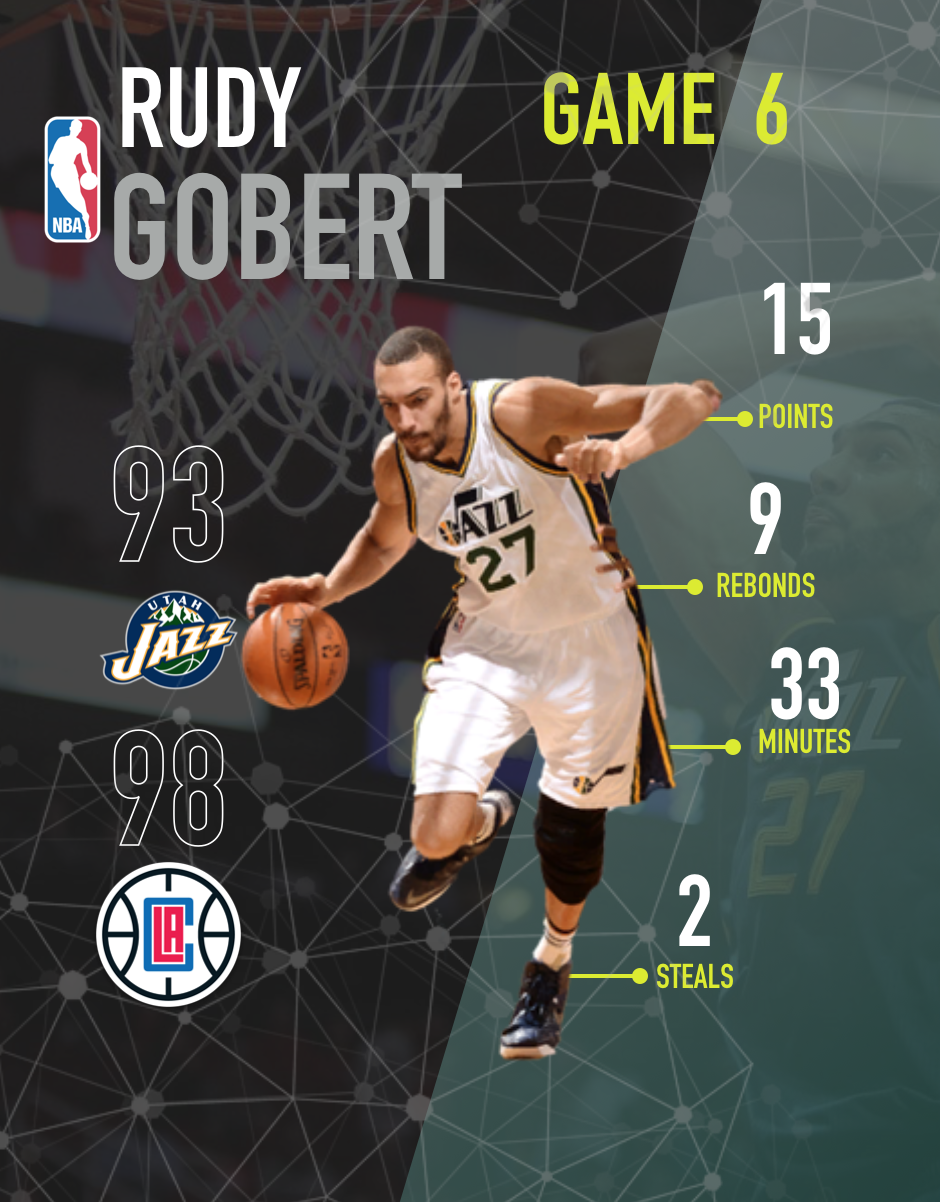 The country you dream of visiting one day?

Egypt.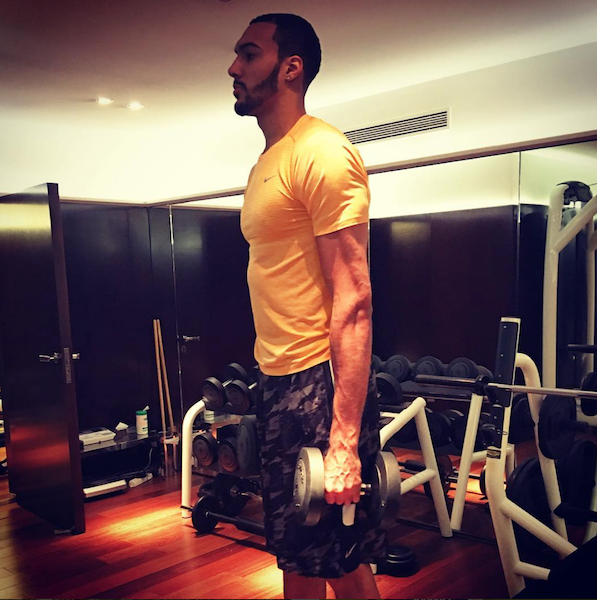 When we get to the training:

I like to do a little weight training before starting the group sessions.
I don't like to warm up. It's essential but often not the most fun part.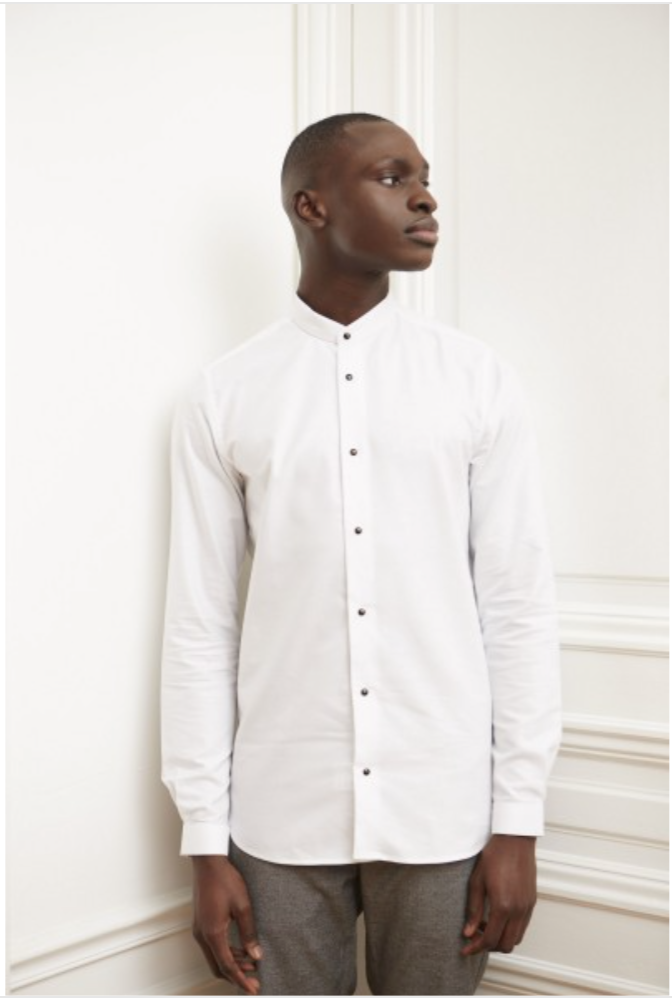 The shirt Benklark Pearl White

Voir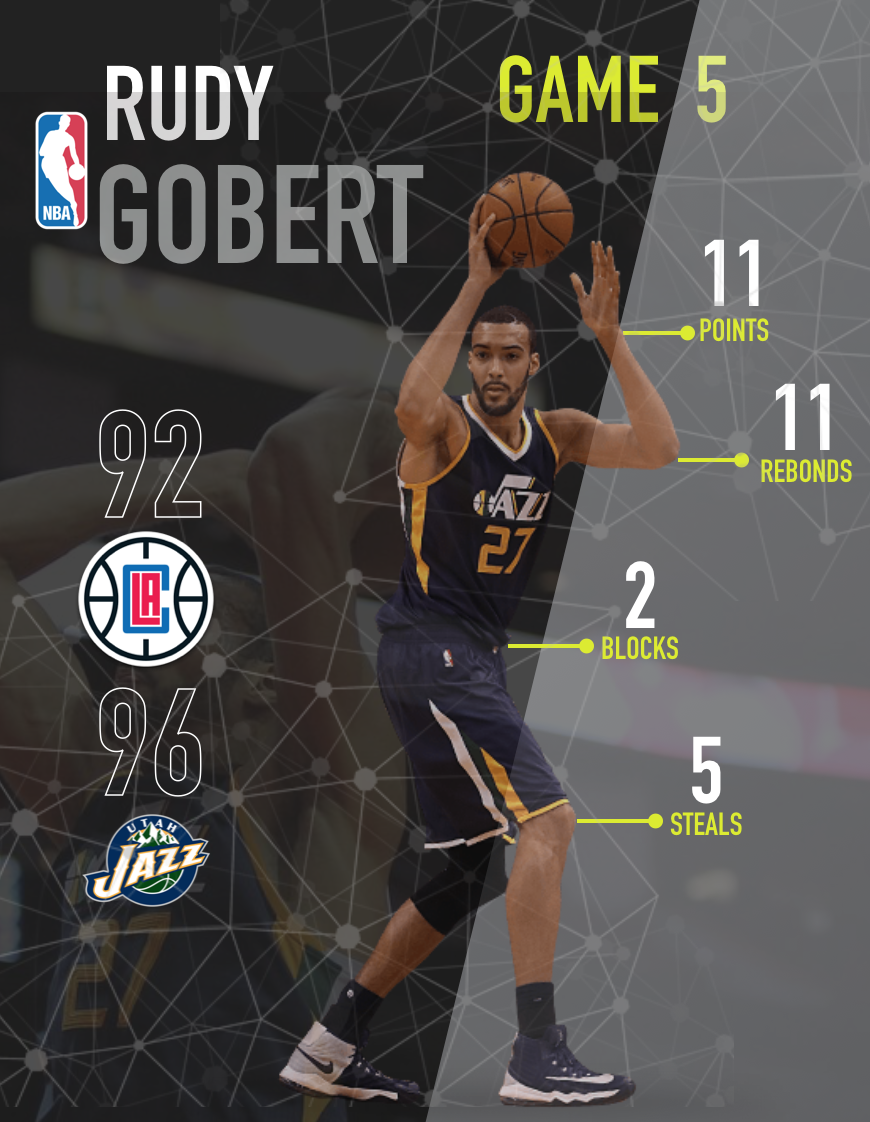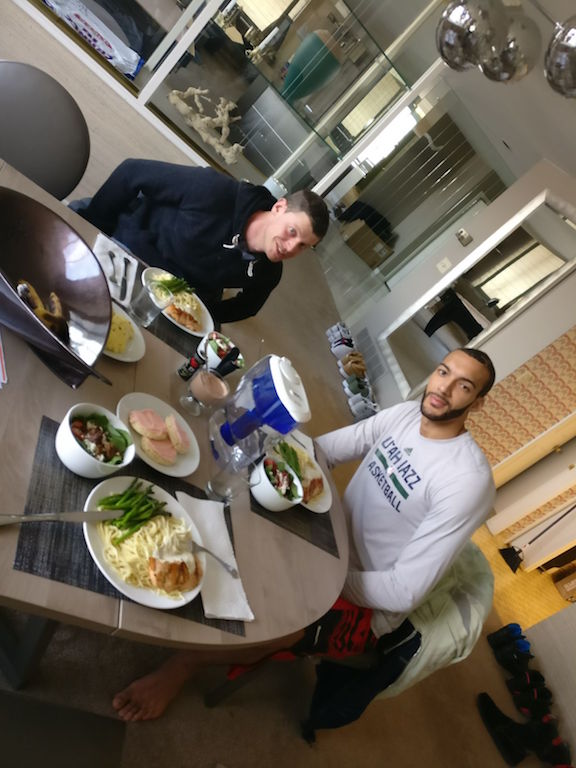 When I am OFF:

I like to stay home quietly.
I don't like to be disturbed.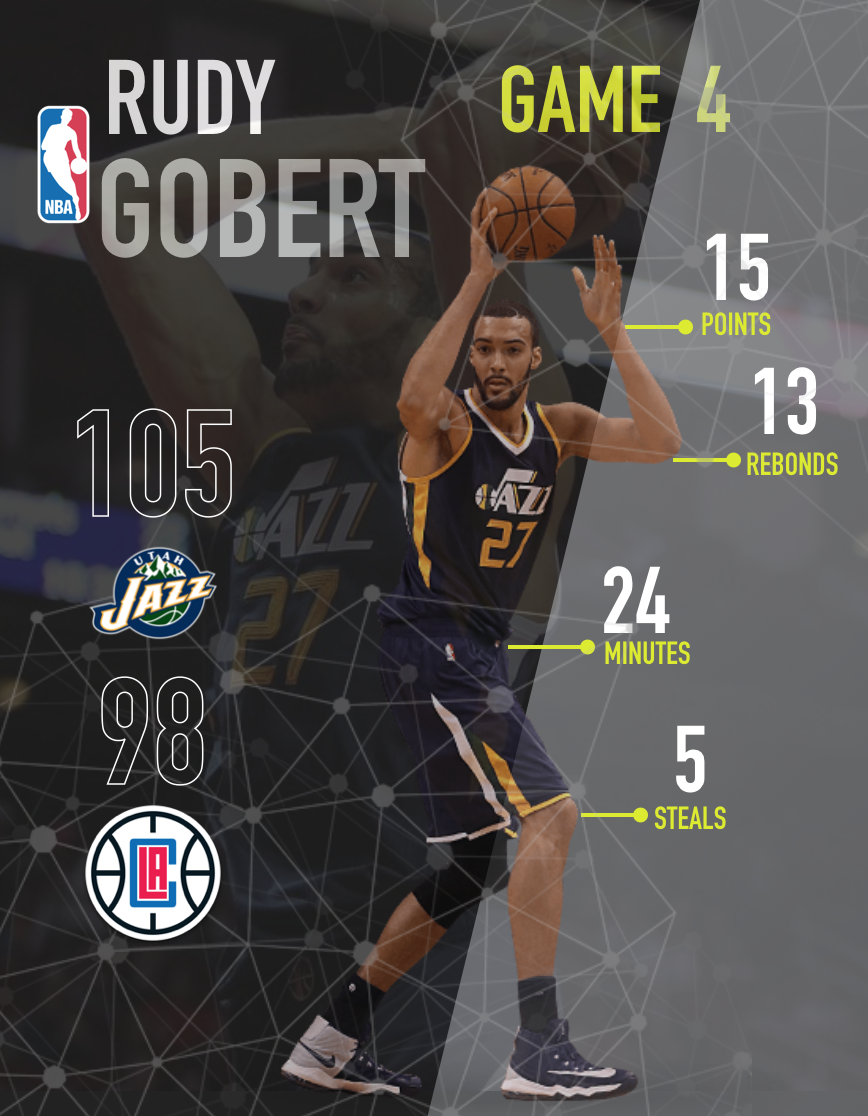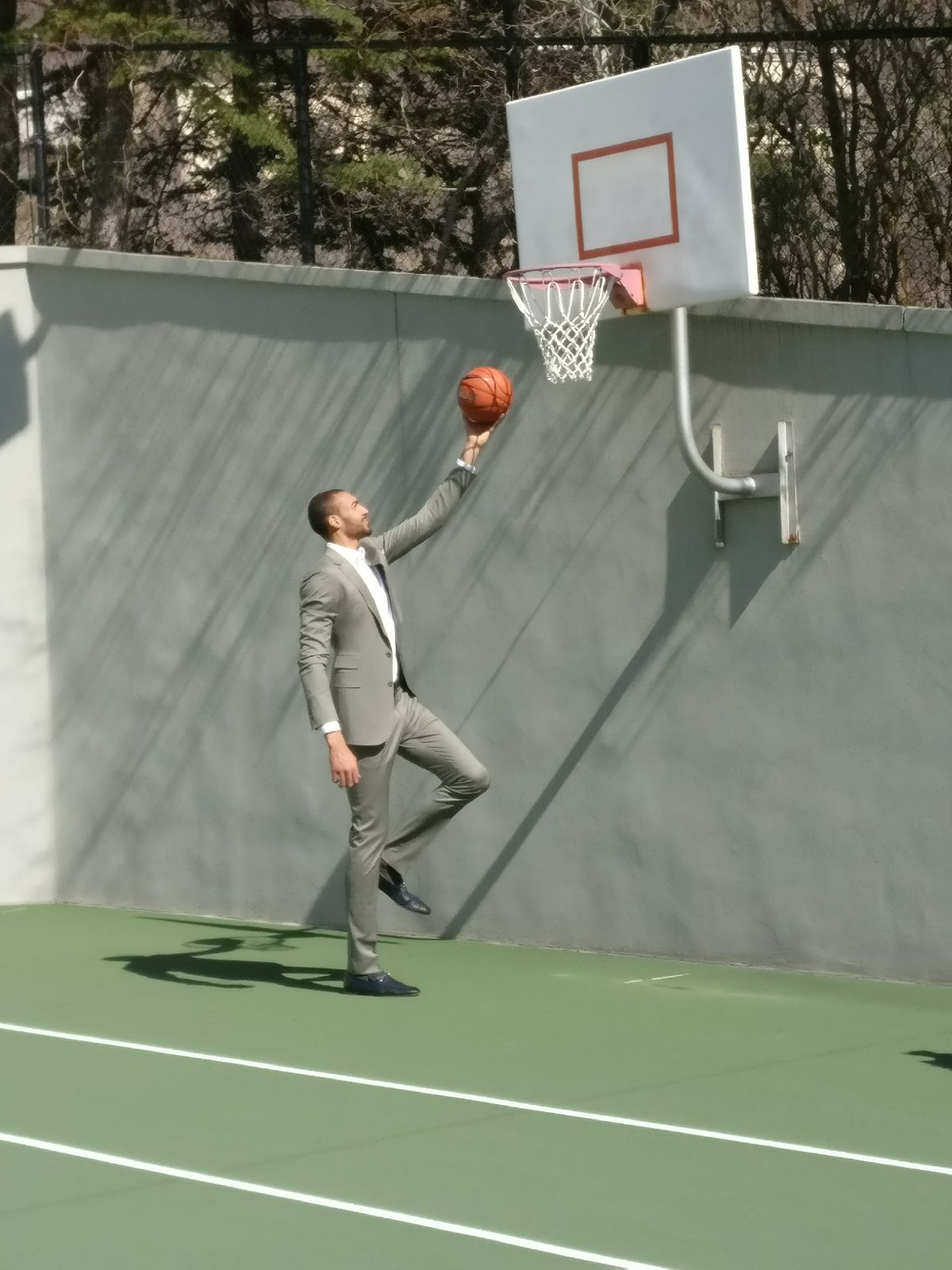 Shooting mode for GQ magazine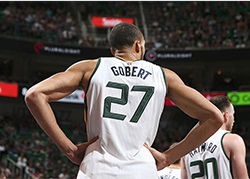 When I was born on 6/26/1992 in France, I was already 22.44 in tall. 26 years later, I'm 7 ft 1, weigh 255 lbs and have a 7 ft 8 in wingspan. I wear size 53. I've been playing for almost 4 years at Utah Jazz as number 27.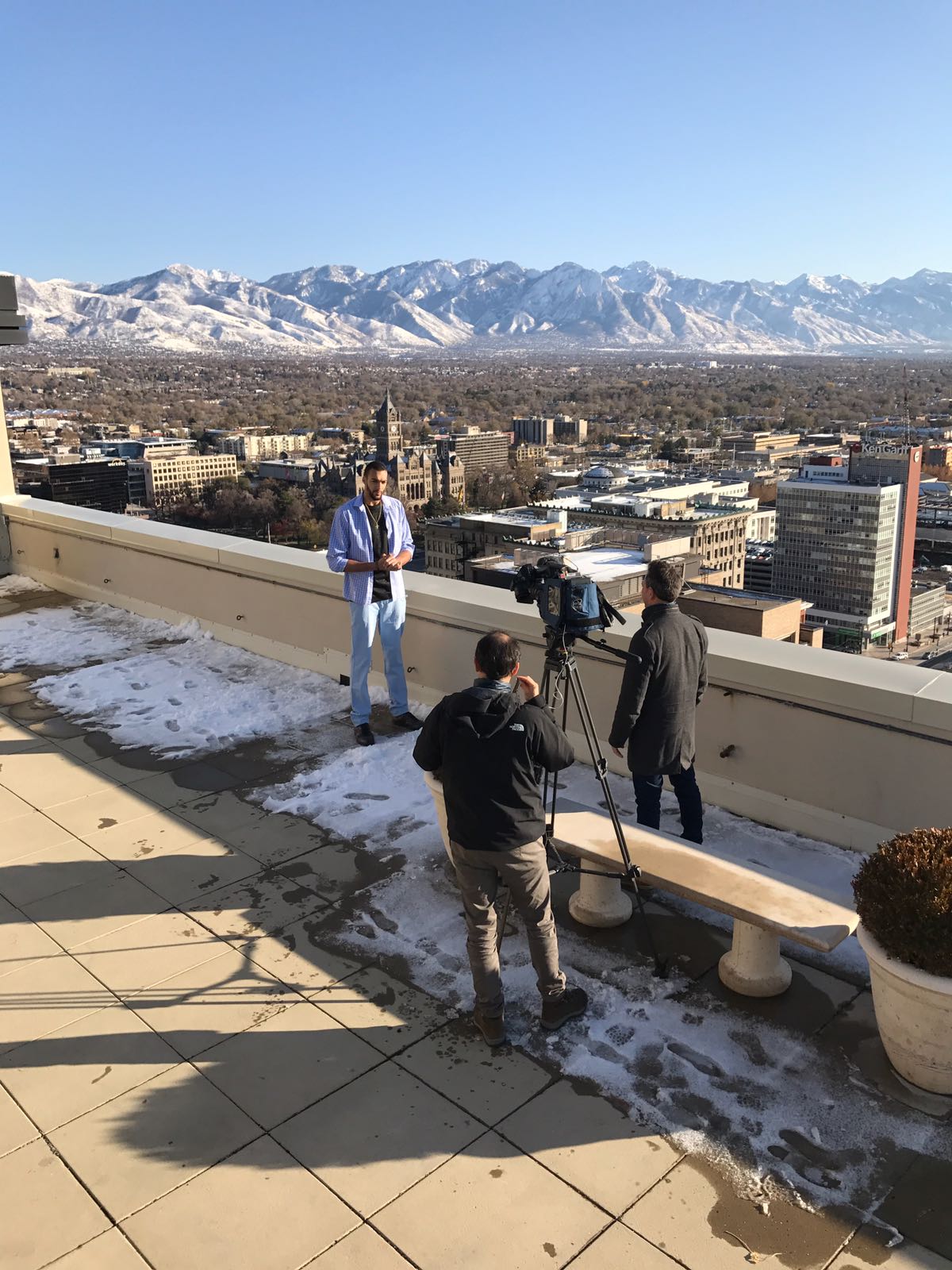 In Salt Lake City:I like the breathtaking mountainous landscapes that surround the city. I don't like the cold in winter, it can drop quite low...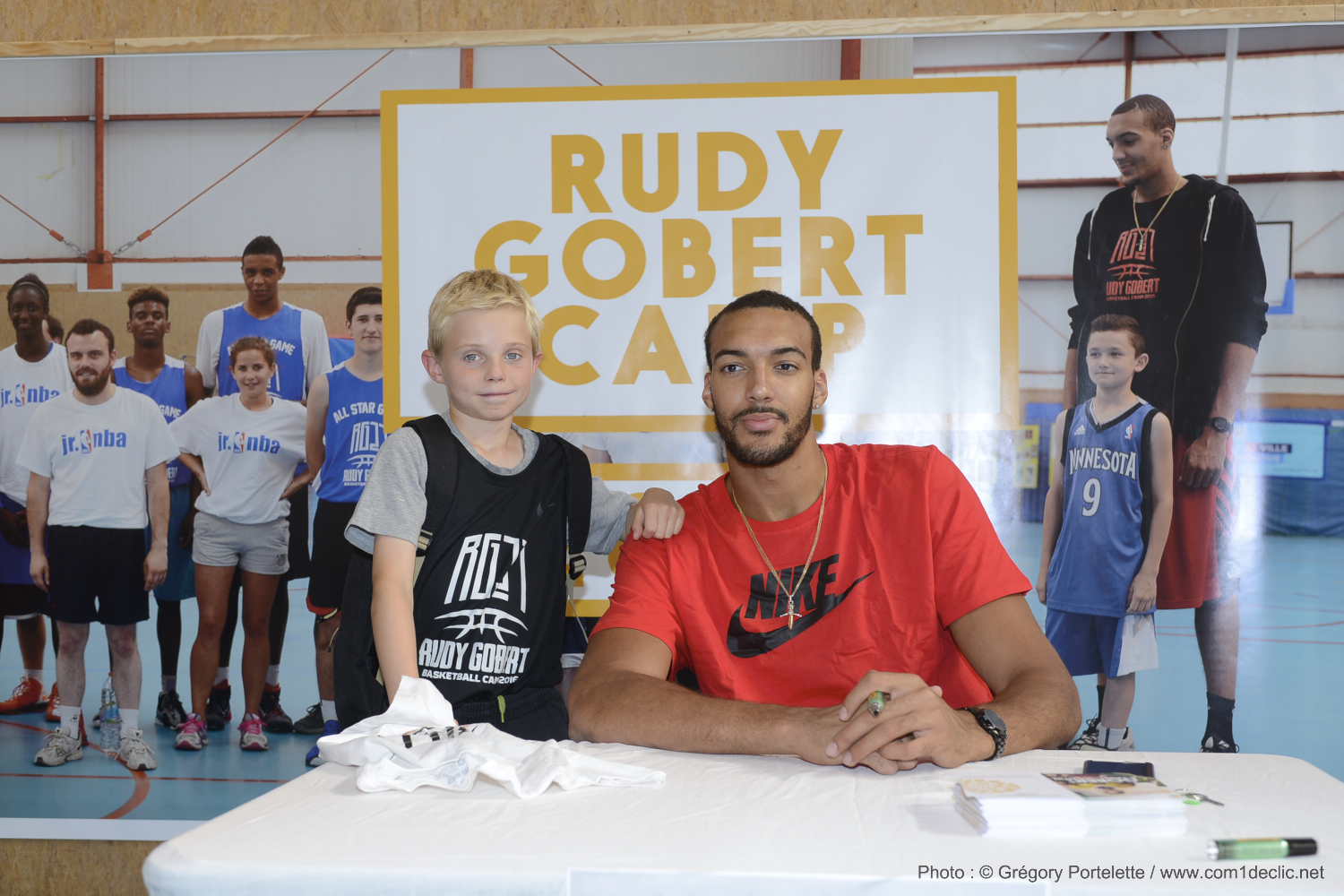 Why this shop? To be closer to you who support and follow me. To share with you my life in the NBA, my tastes and hobbies. To meet your requests and desires. To meet us in exclusivity, online or face-to-face. To contribute financially to the actions of Secours Populaire.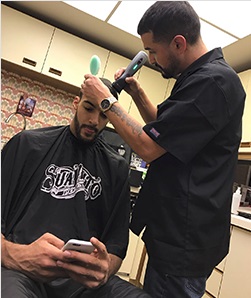 Hairdresser session with Joseph live from my kitchen (we do this every 15 days). I take this opportunity to leave some fresh news on social media and answer you as much as I can.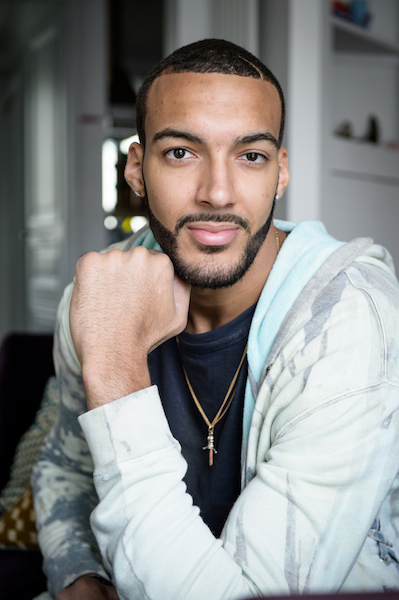 I'm really happy to introduce you to my shop. It's made for you, fan of Utah, NBA, basketball player. Leave me your opinion by clicking here.

Your suggestions, your criticisms, your desires, tell me everything!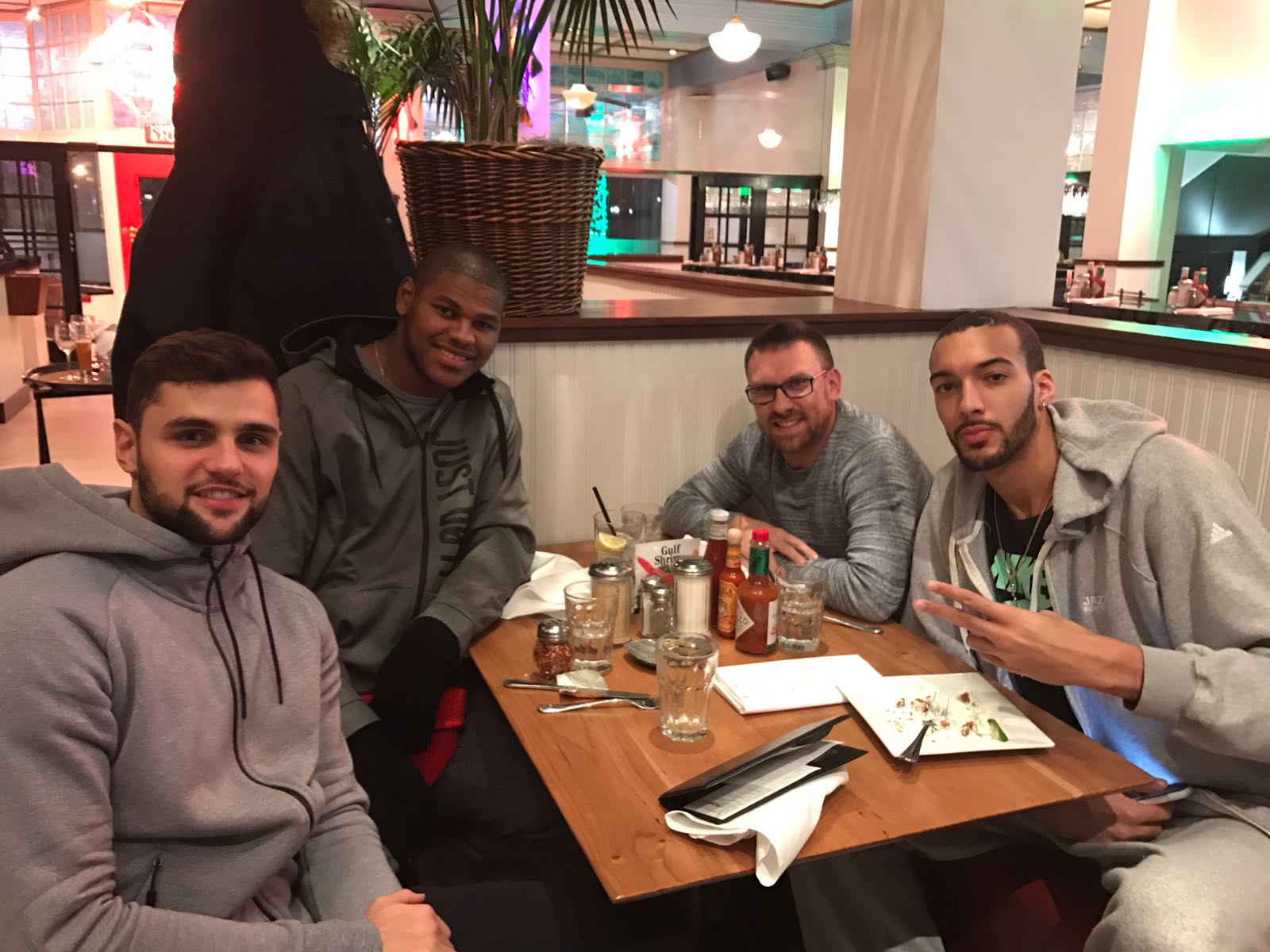 A good evening with friends, what's that to you?

A good meal, some video games or TV series.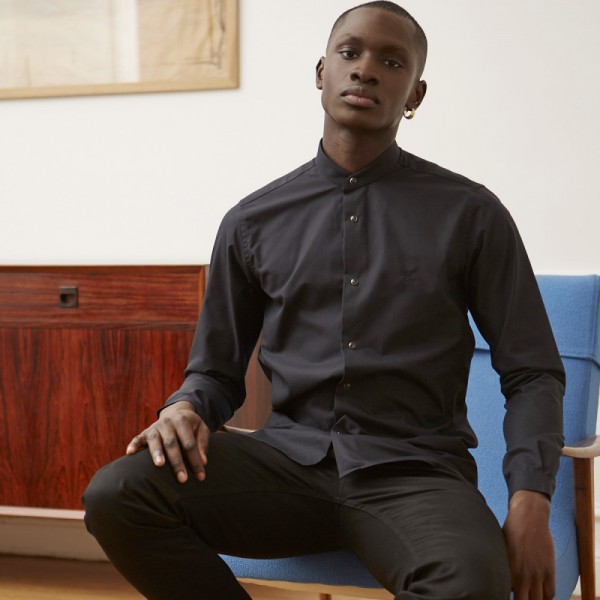 Shirt BENKLARK Pearl Black

See
When you pack your bag to play outside, what do you never forget?

My computer.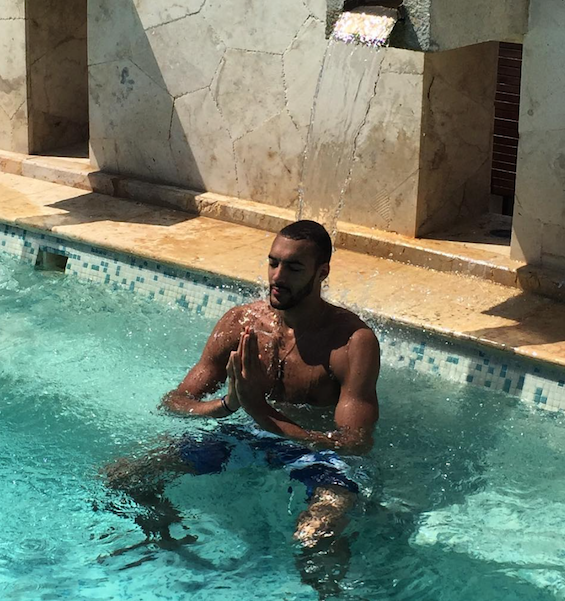 Holidays for you, what is it?

Going to a remote place, in the sun and with some of my relatives.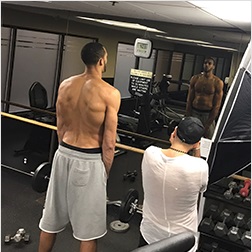 Shooting for the French magazine Paris Match in the gym room.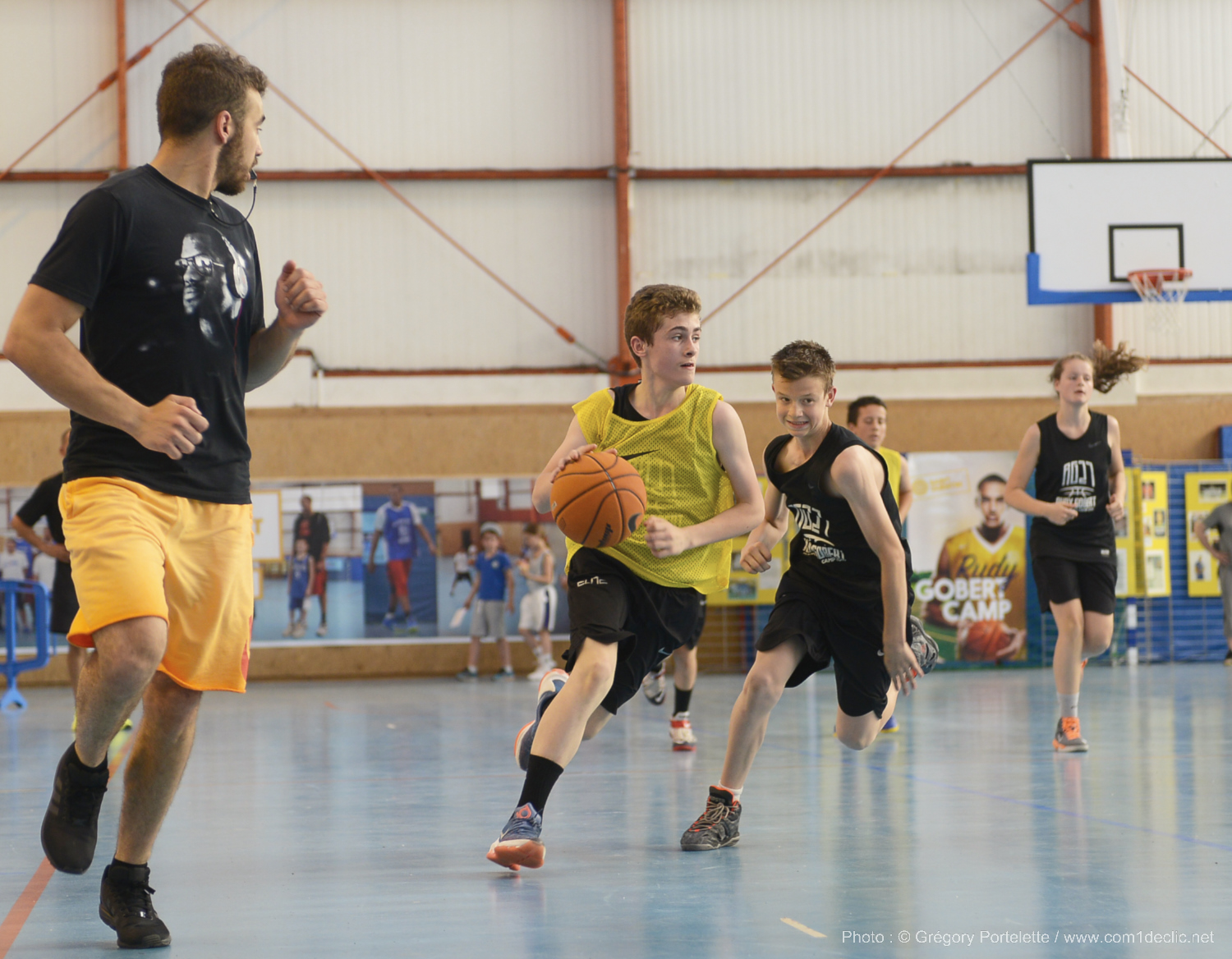 Get my tips, my team's tips and even yours if I give them a like.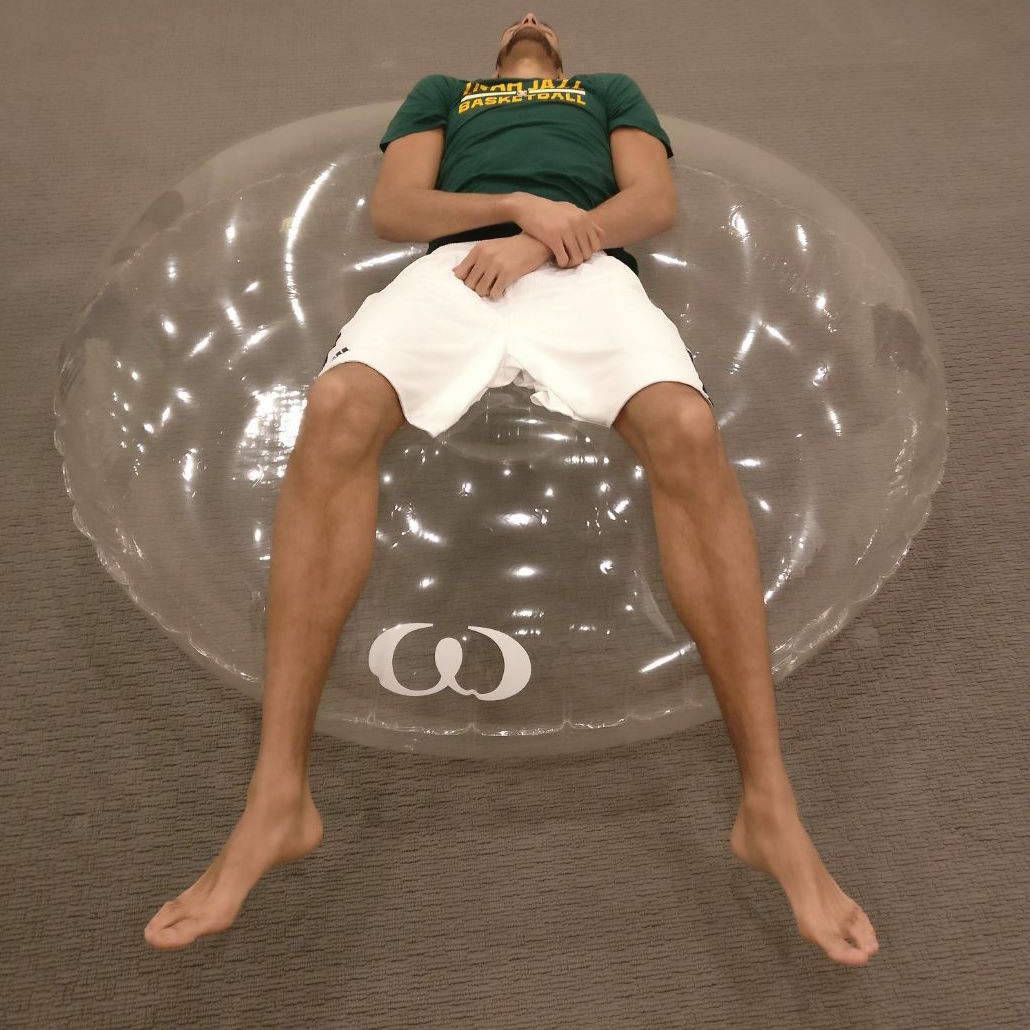 The Waff max is my favorite. I use it mainly for recovery, to compensate for the fatigue associated with jet lag. I take naps on it!

See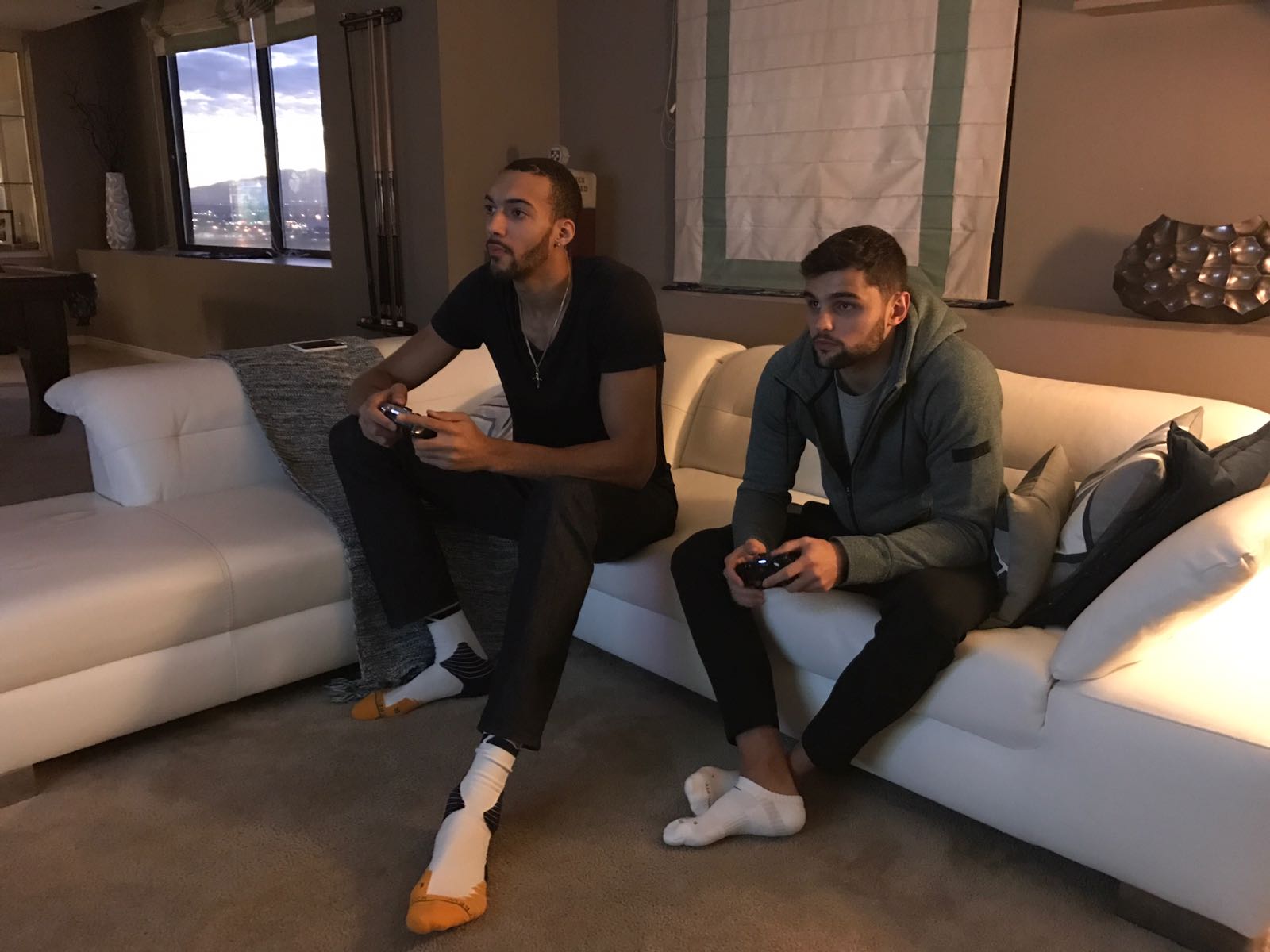 I love these relaxing moments when I play Fifa or 2k with my buddy Raul in my living room ;-)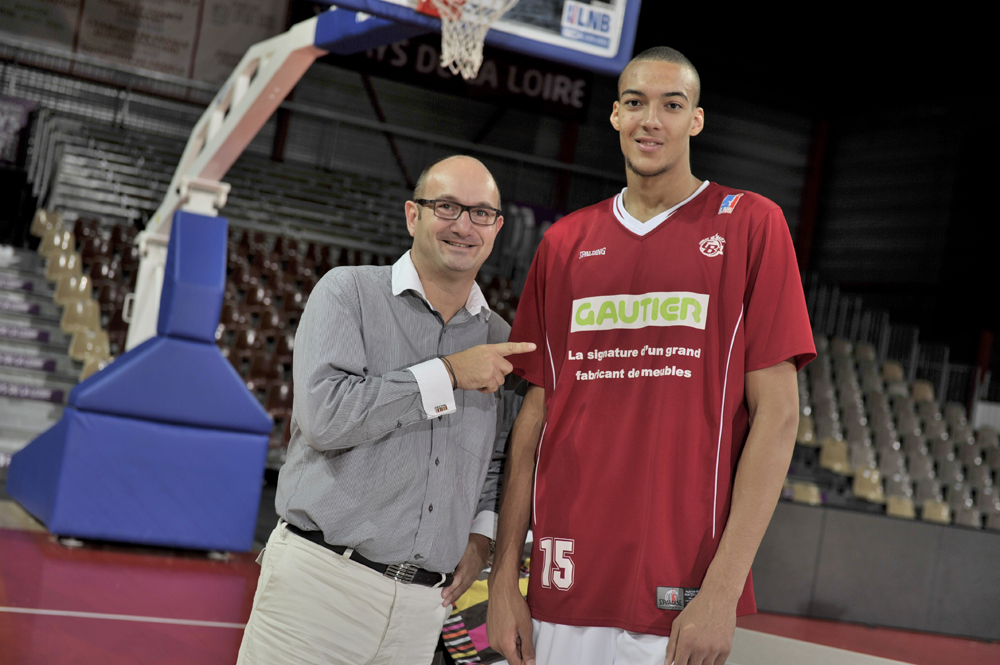 I would like to thank a very special partner of mine who has been supporting me since my years in France, Meubles Gautier and its director, David Soulard. A warm thank you for all your support!