After a classic academic background and a master's degree in engineering, few people would have believed Vincent, aka Vinsky, could have had this impact in the football world.
Although he does not have a professional career in this sport or gaming, Vincent started his Youtube channel in 2012, mainly to give his tips on the FIFA video game and to lead football challenges. By developing his fanbase quickly, by working with the greatest players in the world, he has become one of the most influential personalities in sport and digital in France.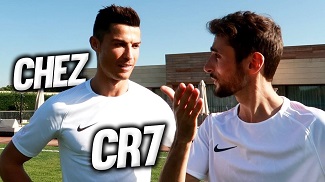 Due to his highly developed entrepreneurial side, he also created his football club, Vinsky FC with friends and some of his followers. The club has just been affiliated to the French Football Federation and will join the Yvelines championship this season. A new step forward. The club's objective is to promote football in a different way, by highlighting amateur football, which is too often forgotten.

Beyond Youtube, the idea is to build a concrete project through this team that will allow football enthusiasts, as actors or spectators, to have a good time ! 3 values: respect, solidarity, self-sacrifice.